Recruiting Printable Items
Click on images to download printable PDF files.
These posters have been made by a number of honourable Klingons, including K'wist and O'C'Tav. Qapla'!
---
Flyers
General Flyers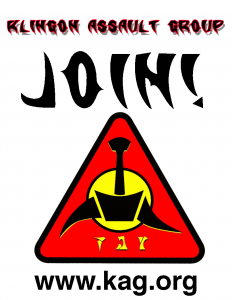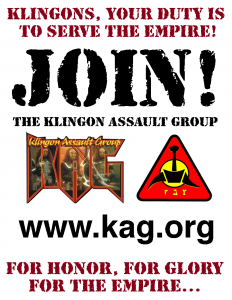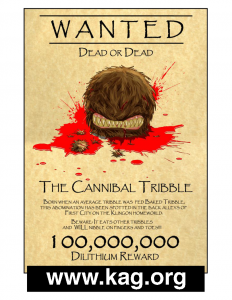 The Original Series 2 in 1
This is a good flyer to print for quantity, in black and white it is cheap and you get 2 for the price of one. Size it to the page of paper you are using.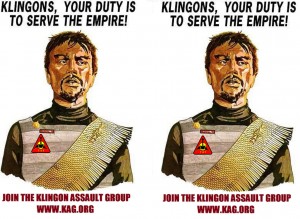 Starfleet Survival Guide
This a two sided flyer that is folded in half to make a booklet. It is better in color and its a good bait and switch flyer and gets people a good laugh.
       
KAG brochure
Bi-fold brochure to be printed on 8.5 x 11  paper. Great for home printers.

---
IXL Poster
The first is designed to be printed on 11″ by 17″, while the second is sized for 8″ by 11″.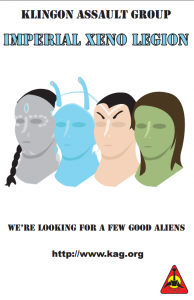 ---
KAG Banners
General KAG Banner
The first  Banner is set to Print at 4′ x 2.5′.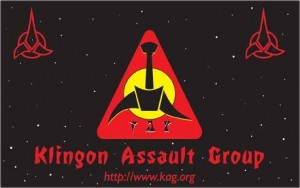 The second banner is 600 Dpi 24×12 inches PDF.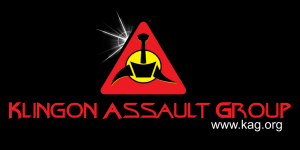 ---
 Business Card Templates
Business Card Templates are available on each members KAG Member Card page. Access it by clicking on "My Profile" and selecting "KAG Member Card" from the menu.
IXL  Business Cards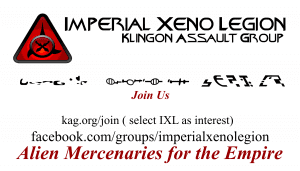 10 card template
---
Other Printouts
Klingon Coloring Book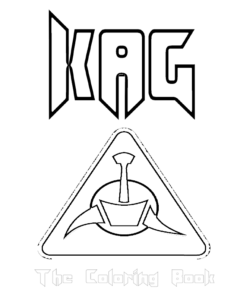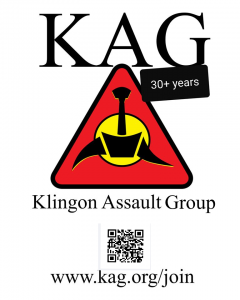 This can be printed on 8×10 card stock and placed in a clear photo frame to add to your table.