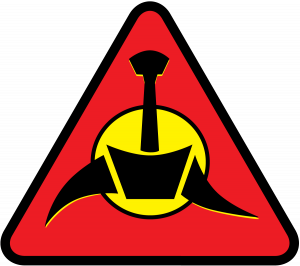 The KLINGON ASSAULT GROUP is an international, not-for-profit STAR TREK fan organization that primarily focuses on the Klingons and their Empire, but also includes other aliens. We explore the Klingon way of life through costuming, role-playing, prop building, language learning, and more. There are NO DUES here, and our growth is based on communication and cooperation.
Klingon Uniforms aren't required, but to advance within our ranks a uniform will be necessary. Promotions are based solely on merit and level of involvement within the club. The more you put into KAG, the more KAG will give back. KAG isn't just Klingons though, membership is open to all non-Human aliens who wish to serve the Klingon Empire.
KAG has Fleets built from members working together to form individual ships, outposts, and stations (local groups). All it takes to get a scout-ship up and running are a few interested and involved warriors.
To those that would command such a vessel: you will need drive, determination, and organizational skills.
Upon joining, KAG COMMAND will place you aboard the nearest KAG vessel, or assist you in starting one of your own.
If you know little of the Klingon Empire, or live in an area where there are no KAG ships yet, you can still learn about the arts and language of the Klingon Empire, and meet your fellow Klingons, by joining in the conversation throughout this site.
The first step to becoming a warrior is to determine whether you have the KLINGON SPIRIT in your heart and soul. If so, sign-up now!!!!