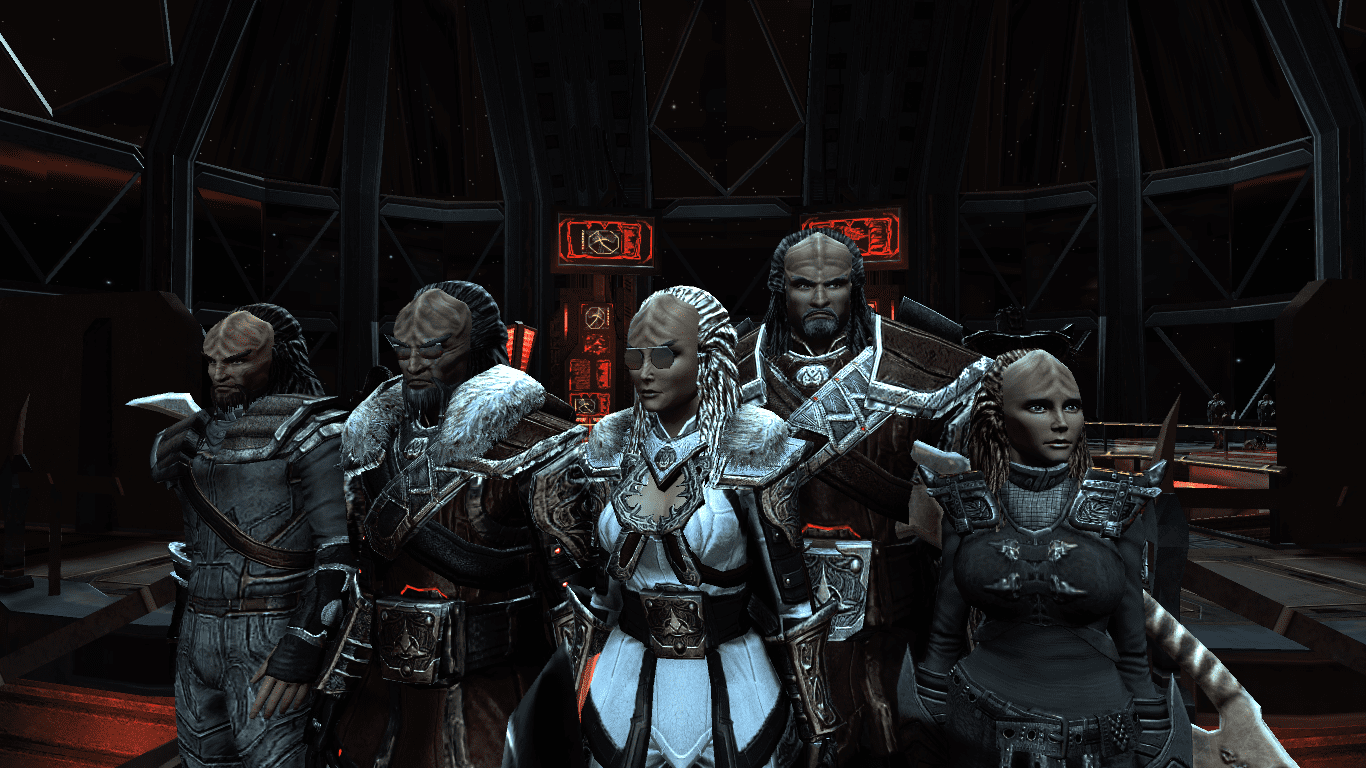 Join us for fun and great camaraderie as we take down the empire's enemies together! All you need is Klingon Defense Force (KDF) aligned character on STO  to join our fleet and an invitation. 
On Xbox one : Fleet – Klingon Assault Group
On PlayStation 4 : Fleet – Klingon Assault Group
On PC: Fleet – Klingon Assault Group

If you do not have Star Trek online, It is fairly easy to obtain. Most of us use Steam ( a game Client) . Download Steam and then search for Star Trek online in the list of games Steam has to offer.Remember it is free to play. Then you can download. Warning: This download will take some time. Go make some coffee. Watch a Star Trek Movie of your choice. You will have to make an account on ARC games .You will be prompted to do so. After this initial setup and a great movie .You will have fun and we are here to help you no matter the question or problem you are facing. That is what a fleet is for.  
To get an invitation to our fleet:
 Join the KAGSTO Fleet on Facebook ( please answer the questions)
 Join the KAG Discord channel .
The Discord channel is where we talk to each other. Fleet nights happen here. You will need your character@handle. If you do not know what it is. Type" Hello " into chat on bottom left of the game it will show you your character@handle as who said it. 

In game fleet mail, Discord server channel and the KAGSTO Facebook page are great to ask questions and to look for announcements. Not on PC? you are welcome to join the conversation.
Contacts : DevwI' (Leader,Commander) : Khartan ( Troy Pacelli) , Star Trek online and Facebook. 
                     Games Chancellor chISwI' , Discord , KAG.org
We will be happy to answer any question you have.