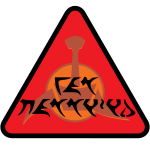 An introduction to recruitment, with guest Captain K'oron, former head of Force Recon. We cover so many different topics and ways to recruit, from room parties and libraries, to banners and flyers. If you need some ideas for how to build your crew, this is the episode for you.
Featuring:
Lt. Commander Jorn vestai-VamPyr
2nd Lieutenant Juvan tai-DunyI'SunSIn
Guest:
Recorded live on KAG Discord Chat Server. Join us for future podcasts.
Links Mentioned:
Recruitment flyers, handouts, and cards – https://www.kag.org/the-kag-handbook/kag-recruiting/print/
The Klingon Language Institute – https://www.kli.org
A Klingon Christmas Carol – https://www.facebook.com/klingon.christmas.carol
The Klingon Pop Warrior, jenbom – https://www.facebook.com/klingonpopwarrior/
il Troubadore Klingon Music Project – https://www.facebook.com/ilTroubadoreKlingonMusicProject/
KAG Membership/ID Cards are on member's profile page.
Got questions for the hosts? Got suggestions for the show? Send us a mail at podcast@kag.org!