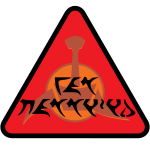 An introduction to the Klingon Assault Group. We talk about where we started, what we do, how to join, and how to get involved.
Featuring:
Lt. Commander Jorn vestai-VamPyr
2nd Lieutenant Juvan tai-DunyI'SunSIn
Links Mentioned:
Got questions for the hosts? Got suggestions for the show? Send us a mail at podcast@kag.org!