AER: IKV Raptor's Heart at O Comic Con in Council Bluffs!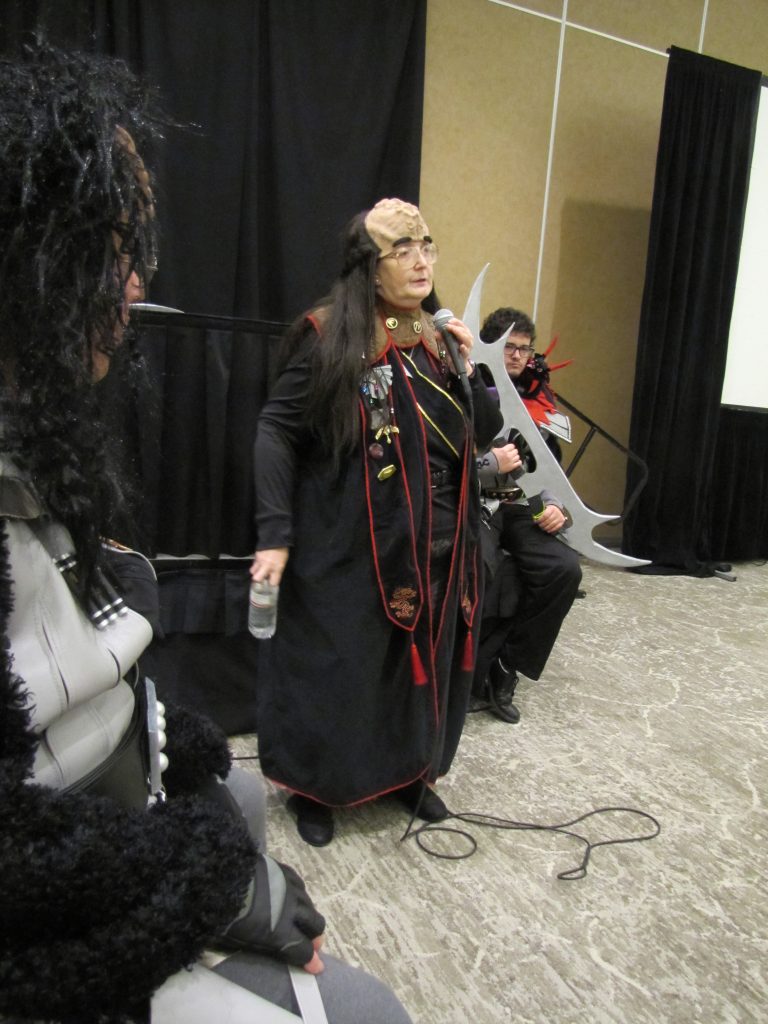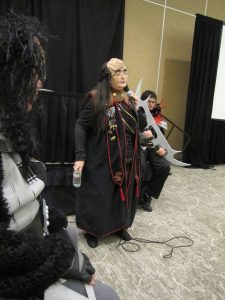 AER: IKV Raptor's Heart at O Comic Con in Council Bluffs!
The third O Comic Con ('O' for Omaha) was held at the Mid America Center in Council Bluffs, Iowa on July 7th through the 9th, 2017. The commander and crew of the IKV Raptor's Heart based in Onawa, Iowa set up a booth in the Exhibition Hall that included Klingon weapons and KAG brochures in a recruiting effort to bolster the ship's crew. We talked with numerous people and there seemed to be some interest generated as we fielded questions about what we do and where we go, as well as how we create our uniforms.
We also hosted two panels, both on the Saturday of the convention. THe first was a panel on Klingon Language and Culture which was attended by several conventioners that were quite knowledgeable about the Trek universe and we led discussions on numerous aspects of what it means to be Klingon. All crewmembers were in uniform and represented the ship and KAG with honor!
Our second panel, which has become a popular event, was Klingon Jeopardy: Come For The Chocolate. Stay For The Pain. Contestants choose from several categories and are given the answers to questions and must provide the question. Correct responses are awarded with chocolate while incorrect responses are rewarded by being zapped with a Pain Stick!  There were over 40 contestants in the audience and there was a lot of chocolate and pain being handed out! It was glorious!
Finally, while manning the booth, there was much discussion concerning future recruiting efforts and activities to be held at future conventions or opportunities to bring new members into KAG  It was a great weekend full of fun and work.
Respectfully submitted by 2nd Lt. Ja'Jim, Chief Communications Officer.
Qapla!