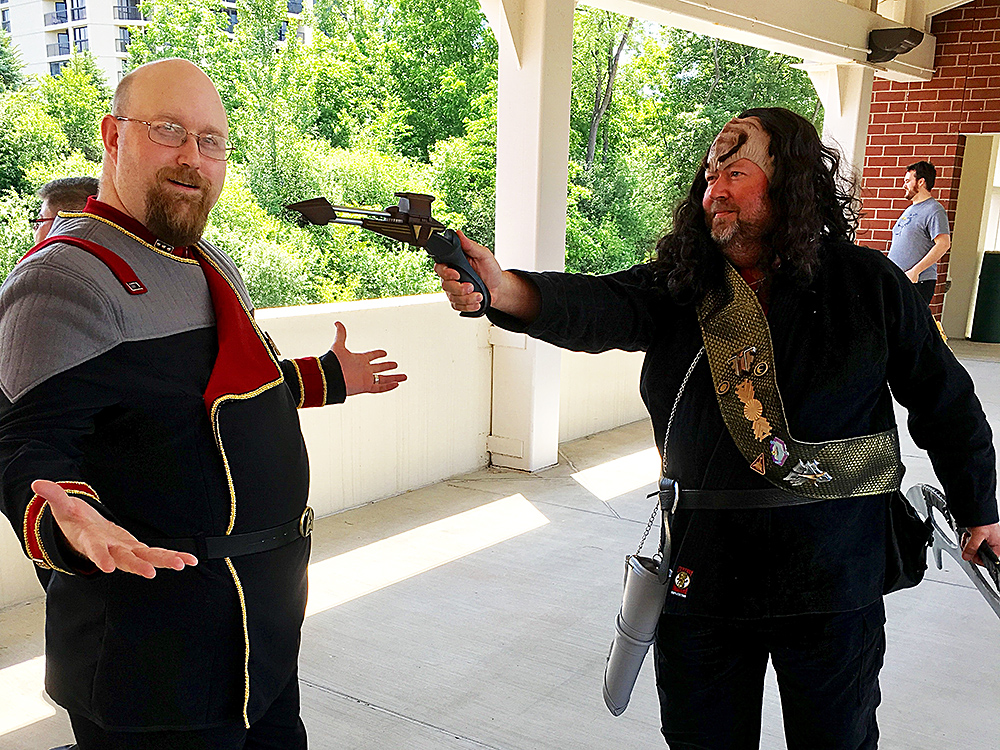 EVENT STARDATE — 2017.06.10
I've always had one complaint as a chapter commander, and that's the feeling of our being all alone.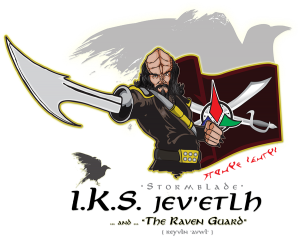 We're part of a fleet … well, two fleets actually.
Those would be Fleet 31 which is primarily Federation and the Klingon Assault Group which is … well … Klingon.
There are few mid-sized to large scifi conventions within an hours drive. Same for other chapters.
It becomes easy to get jealous when such events as "Star Trek Las Vegas" rolls around as it's one of those events where members from multiple chapters gather … but we're on the east coast.
Time for a few changes. Time to reach farther out, seeking to bridge some of the distances. Time to become more active.
On a whim and when comparing distances, decided to wave the flag of our Staunton, Virginia, based chapter by attend Sci-fi Valley Con in Altoona, Pa.
It was just under four hours of driving one way, but was an opportunity to spread the wings of our chapter and join with two other Fleet 31 chapters (U.S.S. Crystal Point and U.S.S. Susquehanna) at the event.
However, it should be noted that while they would wave the flag of the Federation, the I.K.S. jev'etlh (aka. "Stormblade") is Klingon. A Klingon ship among Federation but still very much Klingon.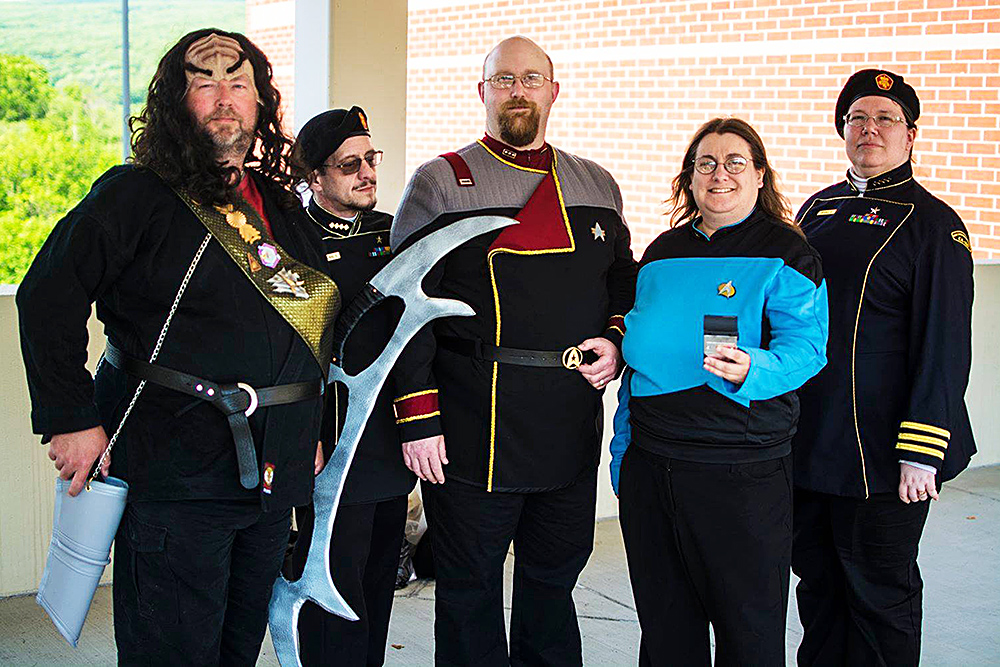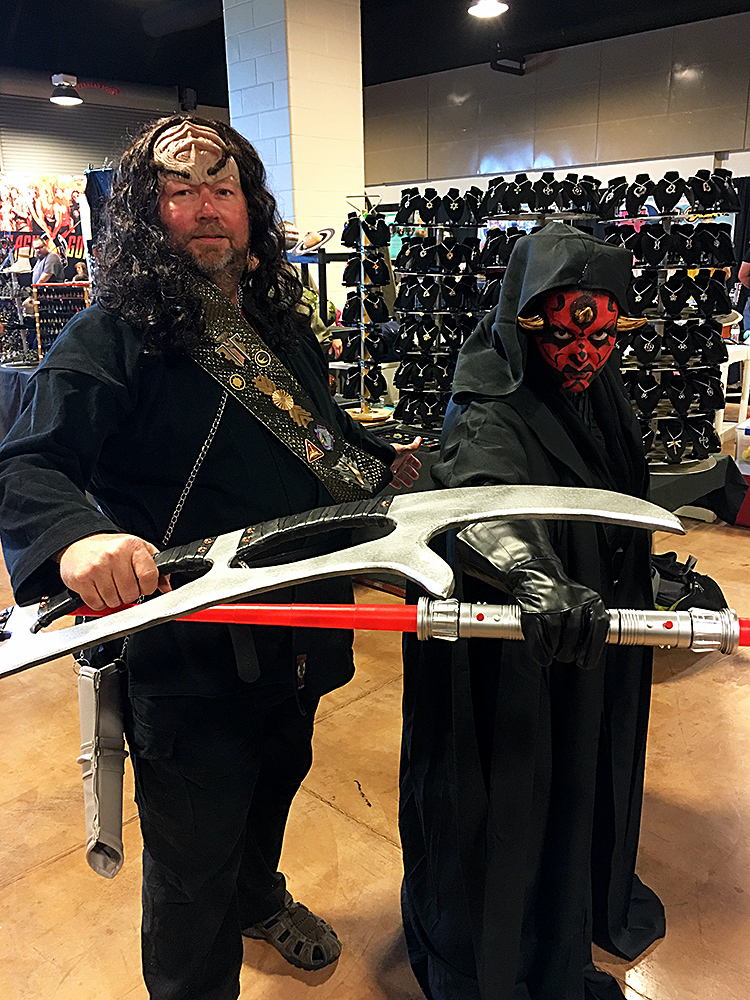 As her Captain, I was the one making the drive and representing Stormblade.
The convention is one I highly recommend to other chapters as it is one that allows time spent socializing with others while also sporting a decent array of special guests and selection of vendors.
First thing I did was to take VADM Richard Smith of Fleet 31 into custody for ever questioning the true strength and abilities of the Empire.
Once he acknowledged our standing in the universe, he was free to go.
Walking around and being seen was the thing to do as Klingon dress drew many eyes and sparked many conversations with numerous strangers.
Many many recruitment cards were distributed and the joys of the representing the Klingon Empire discussed at length.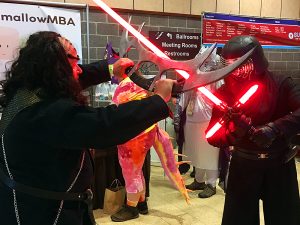 Ie. Folks loved meeting and interacting with a Klingon warrior and the fact there were so many Starfleet people walking around made the warrior stand out even more.
This event is being added to my chapter's official list of events we will attend next year … and encourage other chapters to do the same.
It's a great event and great opportunity to not just support a great community scifi convention, but also one that is great for rallying the troops to raise the fleet flags and REPRESENT.
Next year … I would love to see enough Klingons in attendance as well to challenge all those Starfleeters in some way, shape or form (war games?) that would be nothing but fun for both factions as well as for the spectators.
Qapla' !
— Marine Lt. Hoq'nej tai-Henej
CO, I.K.S. jev'etlh  (aka. "Stormblade")
and "The Raven Guard"
Local Chapter: Staunton, Va.
Dark Moon Fleet, Dark Star Quadrant