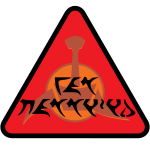 Join Juvan as he interviews former Thought-Admiral Krikor while at FanExpo 2017 and then listen to the Q&A section of the Krikor's Klingon Kostuming Panel!
Haven't seen any of the FanExpo Panel's yet?
See Klingon Kostuming Panel part 1 here & part 2 here
See all of the FanExpo Panel's here! to see how to make props and cast your own head!
Do you have Klingon Panel Footage you'd like to add the KAG YouTube channel?
Do you have comments, questions or episode ideas?
Emails us Podcast@KAG.org
Or tweet us @KAGPodcast