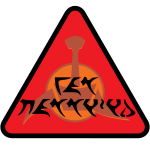 This episode was go over the basics of prop building and general prop policies at cons. We are joined by the very knowledgeable K'Temok vestai-lungqIj (Daniel McNamara) XO of the IKV ta' veng and owner of Black Diamond Arsenal.
If you are interested cosplaying and want to see some more feel free to drop on by our youtube account and bring out your inner warrior!
If one of the topic peaked your interest and would like to hear about it in more detail please let us know and we'll followup with another "prop" episode!
We love to hear from you on Facebook, or look us up on Twitter, Instagram, Imgur under KAGPodcast, or email us at Kag@podcast.org