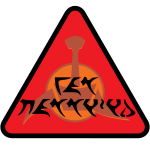 The KAGPodcast crew looks at the Star Trek: Discovery's first two episodes: "The Vulcan Hello" and "Battle at the Binary Stars"
Story, costuming, special effects, sets, language and (of course) the Klingons as we boldly go in this new iteration of Star Trek set in the Prime Universe!
Do you have questions, observations or comments about Discovery you want us to address in the next Historical Records episode?
Send them to KAGPodcast@KAG.org
Or tweet us @KAGPodcast then you might as well follow us!
If all else fails give a shout out on the Facebook page!