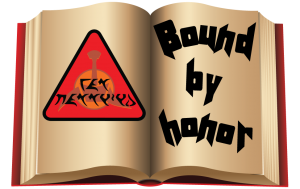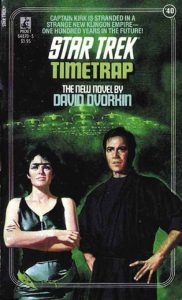 On this episode of Bound By Honor: The Klingon Book Review Podcast, Juvan, Jorn, and Ja'Jim look at David Dvorkin's TOS novel, 
Timetrap. 
Kirk is transported into the future where Klingons are no longer a race of warriors, but have made great strides to get along with the Federation and want to go back in time to make sure that the alliance happens. Can this actually be true, or is there a deeper plot that is yet to be revealed? Tune in and find out.
We welcome your feedback on this and all of our episodes. Just email podcast@kag.org and leave us your thoughts!
Next, we will be reading My Enemy, My Ally: Rihannsu #1 (Star Trek Original Series Book 18) by Diane Duane. Read along with us and send us your thoughts and we will read them on the next episode of Bound By Honor!
Qapla'!