On November 12, 2022 at the Collett Street Recreation Center, the Morganton Comic Con was invaded by a small, but determined war party from the IKV Executioner.
Because some of the Executioner crew were invading elsewhere, IXL 2nd Lt. Way'nar tai-Barr'ak was given permission to raise funds for a charity near and dear to his warrior heart: the Wounded Warrior Project. The objective for mission was to raise bounties for our most severely wounded veterans and their families.
Along with sewing a table cover and bringing display items, Way'nar created beautiful signs to aid in recruitment to KAG and promote giving to this worthy cause.
His XO, Lt. Comdr. Martok vestai-lungqlj, (borrowing without permission a missile shuttle) joined him for the mission at the Morganton Comic Con. He also brought display items from the ship as well as his own.
It was a glorious battle where funds were raised in the amount of $346.50 and will be donated on behalf of KAG. Qapla'!
IXL 2nd Lt. Way'nar tai-Barr'ak, Mandalorian Medic (US Army Veteran)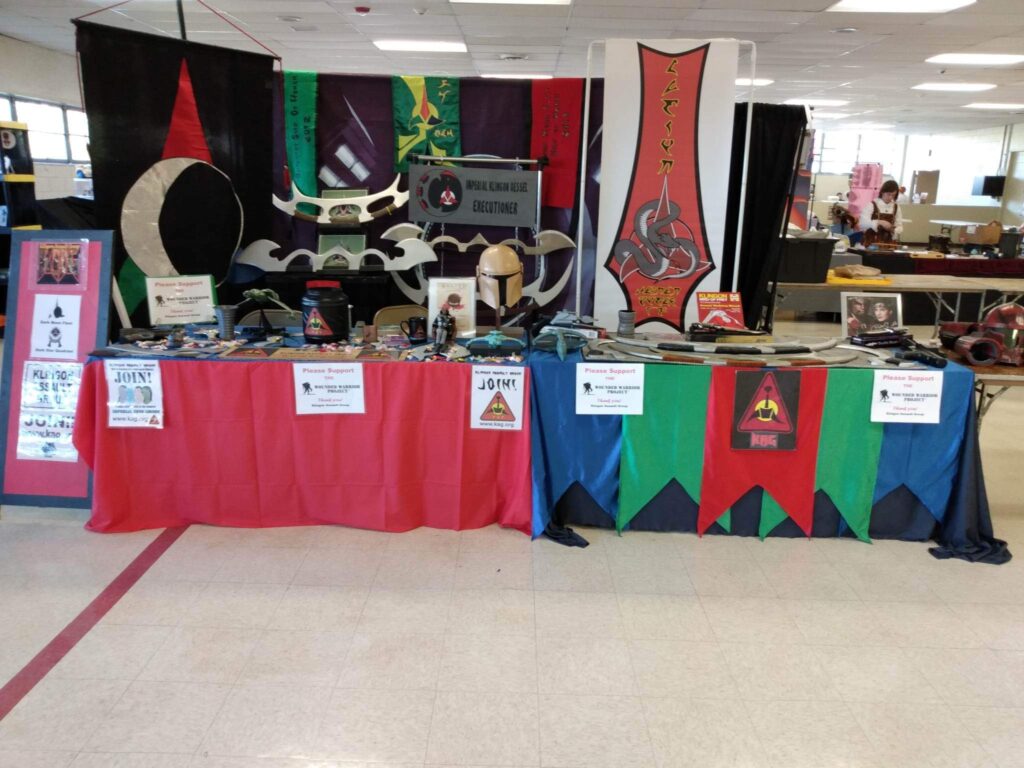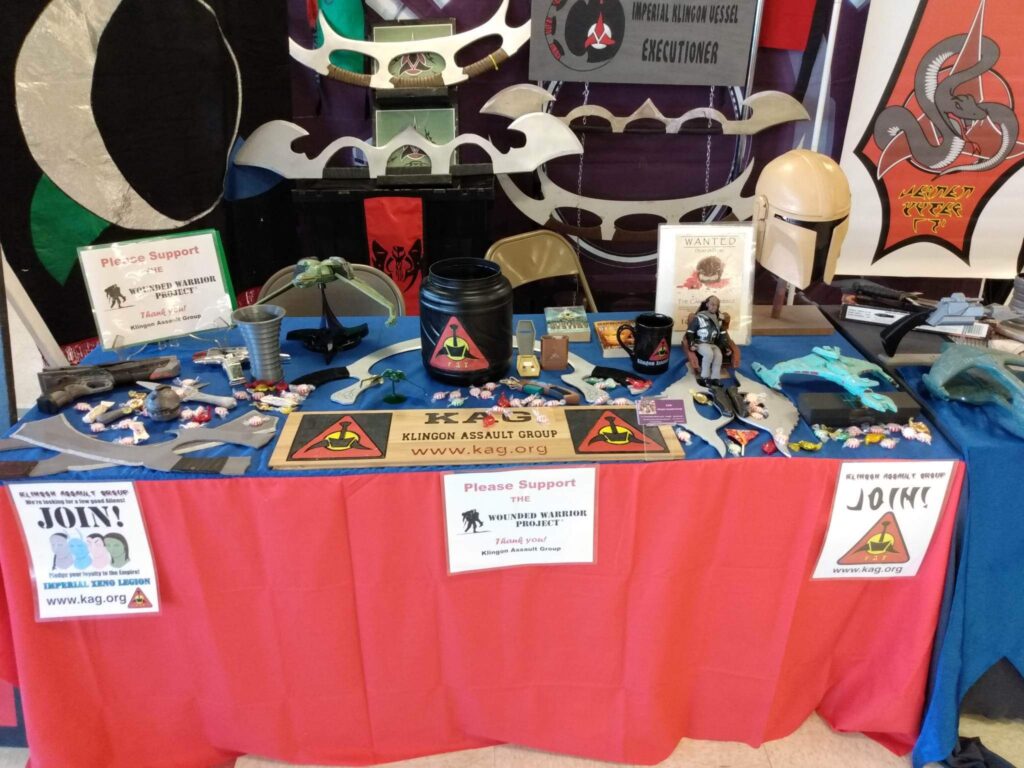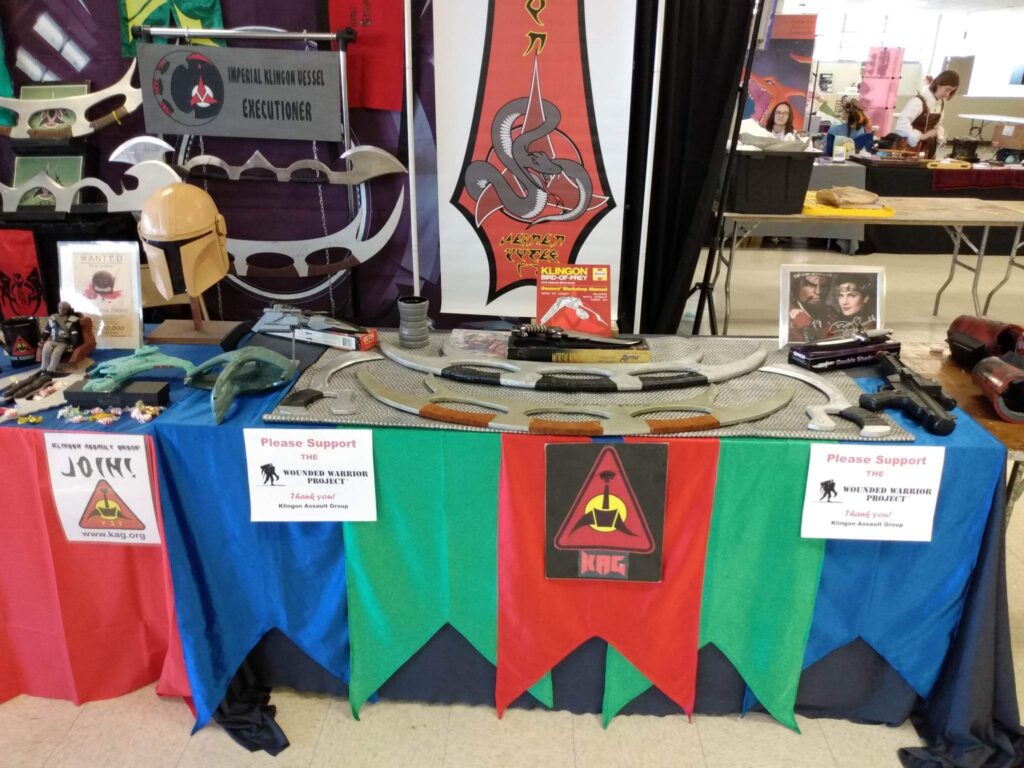 Note: Way'nar was able to get a picture of himself with the check at the recent Wilkes Comic Con. It will be mailed to The Wounded Warrior Project soon.