On October 1, 2022 the mighty vessels IKV Executioner and the KPV Krimson Fury joined forces for a return invasion of the Hickory Comic con!!
In attendance from the KPV Krimson Fury were Lt. Krikala vestai-Hov che' and Lt. Dronoss vestai-Hov che', and from the IKV Executioner was Cmdr. Martok vestai lunqIj, XO, and crewman IXL Lt. Way'nar tai Barr'ak who held down the neutral zone between our invading party and the nearby Federation. Qapla'!!!
Our Borg Queen and Regeneration chamber were on display to intimidate the Federation landing party. They were not easily dissuade, and it was beneficial to have our Mandalorian, Way'nar, to uphold the peace treaty.
A good time was had by all and it was a successful mission raising $607 for the Kwanzaa Family Inn Women's shelter!!! We are grateful to all the huMans who helped us toward our goal of raising money for a new roof for the shelter.
After our glorious victory at the Hickory Comic Con, all the attendees warped to the NY Hibachi Grill in Hickory NC for our after invasion feast earning additional battle notches representing KAG!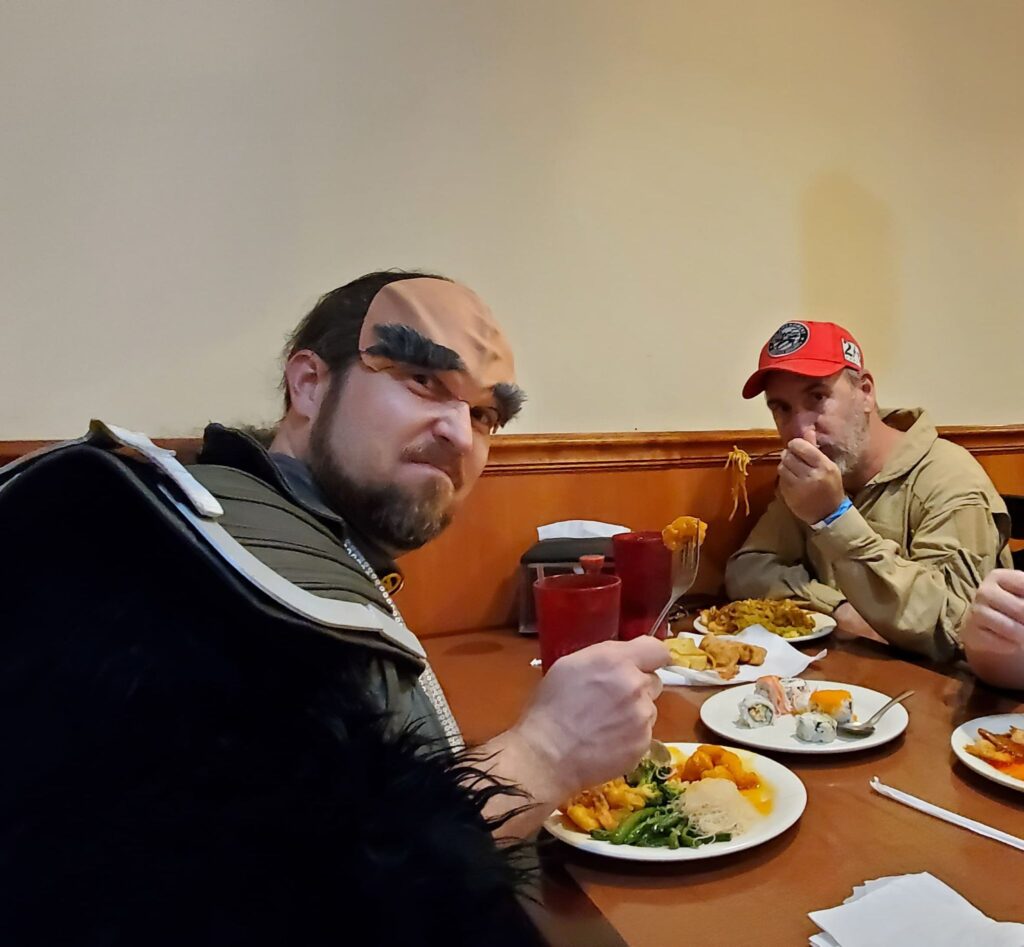 Our next mission to the Taylorsville Apple Festival will be a new adventure!
Lt. Krikala vestai-Hov che, Acting XO, KPV Krimson Fury