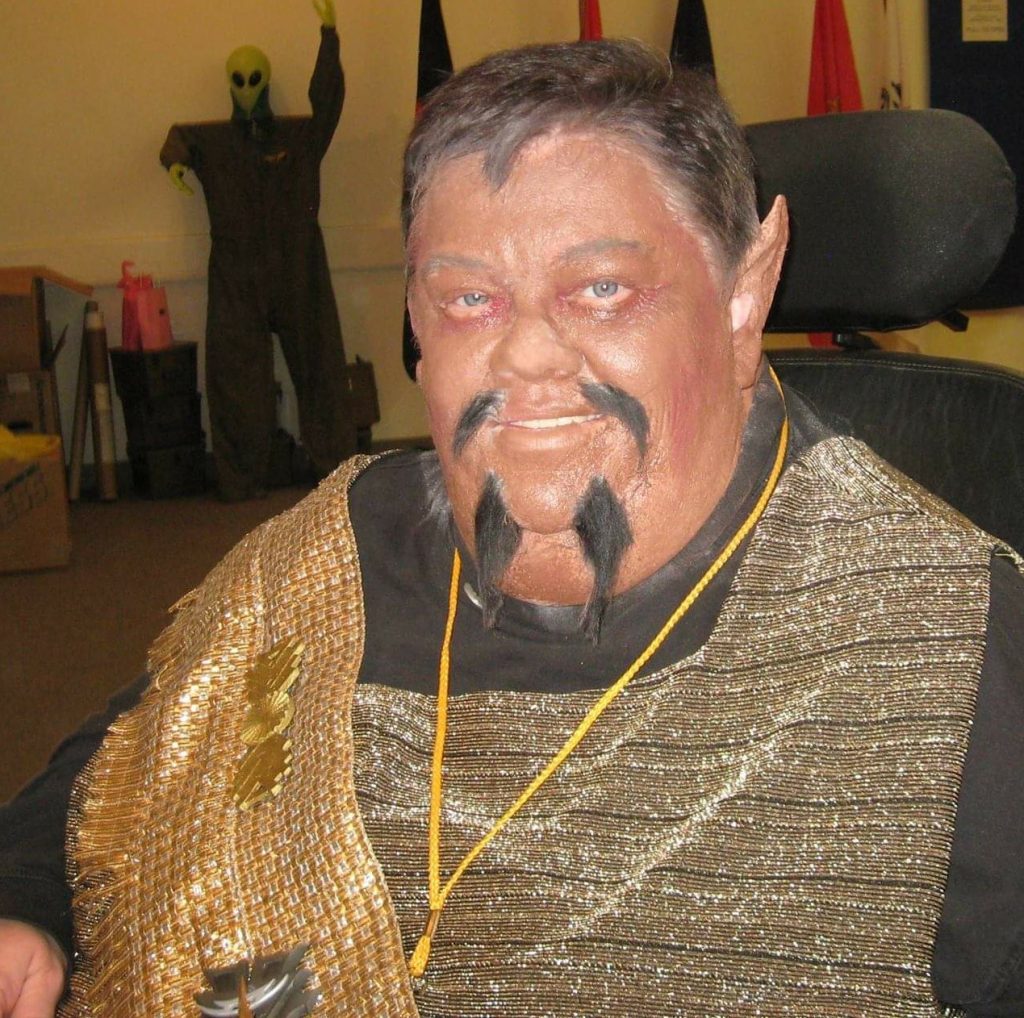 It is the duty to report the passing of Bode Gibbes on or around 18 October 2020. Was an inspiration to many and a solid fixture in the world of Klingon Fandom. A special tribute was left on Bode's Facebook page by Robert O'Reilly
(Gowron of Star Trek TNG and DS9)….
TO A GREAT KLINGON, A GREATER FRIEND, AND A MAN WHO OVERCSME OBSTACLES ALL HIS LIFE AND WHO MAY HAVE NOT BELIEVED IN HEAVEN
May he be remembered with honor.
Bode was a good friend of mine and a regular feature among the Cincinnati Klingons for several decades. He will be missed!