AER: Star Trek Into Darkness Fan Sneak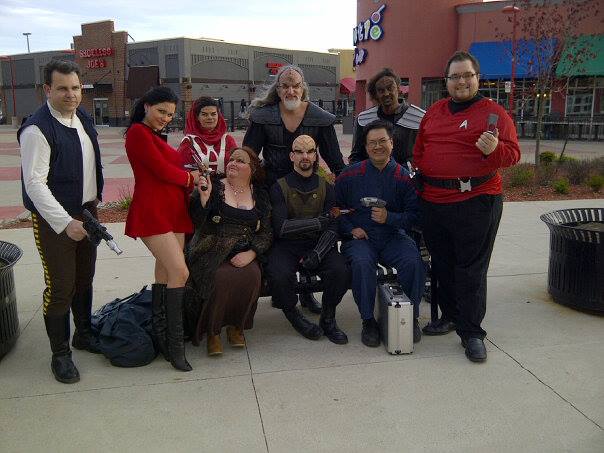 STAR TREK: INTO DARKNESS FAN SNEAK
Stardate: 201305.15
Award: battle notch
Krikor's Log: Several of us traveled out to Courtney Park in Mississauga in uniform, both to watch the new Star Trek movie and to film more of the "Hijacked" scenes for Adam Blendick's fan film. As a teaser, the re-shot version of my "ransom demands" scene can be found here:

All members attending in uniform receive a battle notch. With 20 notches, K'Jad becomes a Leader of the Second Order. For this event, lance corporal M'Rok wore his new uniform for the first time, and therefore has earned a promotion to Second Lieutenant, with the honorific of tai. Qapla' M'Rok!
Attending:
Krikor (Krikor Ajemian)
Kasarr (Laure Browne)
K'Jad (Sajjad Din)
M'Rok (Marco Marrocco)
K'Lel (David Ross)
K'Taarr (John Zmrotchek)
Log ends.