January 8, 2017 at 9:31 am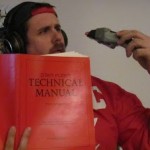 Lieutenant Juvan
Participant


Star Trek: Adventure http://www.modiphius.com/star-trek.html
8 people = 7 player + GM
What is it? STA is a table top RPG which we will be testing on Discord.
How can we play it there? Discord has a dice subroutine to allow us to make rolls when needed and we will utilize voice chat.
What do I need? You need to be apart of the KAG Discord room and have a mic to talk on the voice channel. Anything in game related we can provide.
Is Voice Chat necessary? For the GM, I think it is very necessary to keep the game going at a reasonable pace. Ultimately it will be up too the GM for players.
Are you not the GM? As it stands yes, but if you really want to be the GM I wouldn't stop you.
When will this be? Jan 27-Feb2 to allow the GM time to prep, once you express your interest we'll try to arrange a time best for everyone. The sooner we fill the spots to sooner to can find a date so you can keep your day/night open
How long will it be? The first session is going to be slow, as we figure out how to apply rules to the story, so I think we should set aside a 4-hour window.
Do I have to make a character? No characters are provided in the test package, once provided you should probably print it off so you can make notes on it as we go.
What if my character dies? There are spares in that event, but GM isn't out to kill your characters, unless you're making foolish decisions it shouldn't really be an issue.
How often will it be? Probably about once a month, its something the group must decide.
What will we do when we finish the testing package? There are other games out there we can play I personally have the core rulebook to Star Wars: Edge of Empire or if someone else wants to introduce us to a game, we can do that too.
Can I come and just watch/listen to the game? Yes, absolutely if you don't mind being spoiled plot points in the game and just want to see if its something you'd be interested in feel free.
I'm interested, now what? Message me here to see if there is an opening, join Discord and try to figure out how to use the voice channels before game day! If there are enough people, I will run two groups for the first time to allow people to decided if they like it.
That all being said if you are interested in doing RPG's but for whatever reason can't make it that week or aren't interested in that game; still message me and just tell me what's up, we are looking to keep this going beyond the testing packages.
January 21, 2017 at 9:50 pm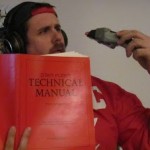 Lieutenant Juvan
Participant


Just an update, teams are set for Alpha, but anyone wishing to watch/listen join on the KAG Discord server for the 29th@7pm or 31st@8:30pm those days the channels will be opened to spectators to drop in and see what we are doing.
Viewing 2 posts - 1 through 2 (of 2 total)
You must be logged in to reply to this topic.