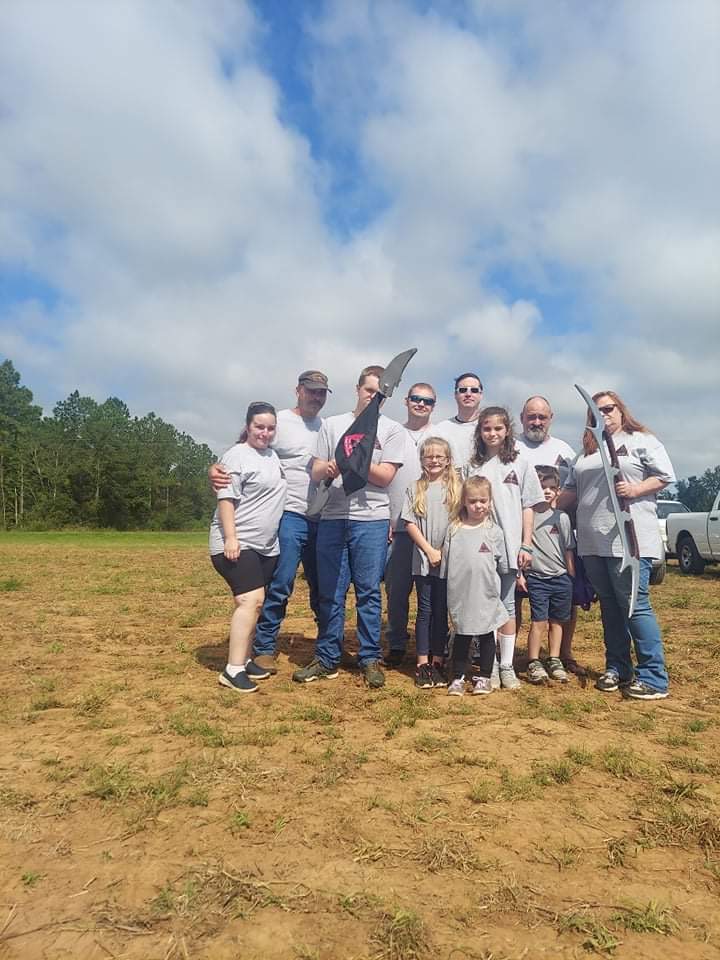 This past weekend the warriors of the taj HeH traveled to Navarre Fl to celebrate ql'lop and complete an away mission to Holland Farms.
In all 6 adult crew and 5 cadets made the journey from as far away as 8 hours.
We gathered at Holland farms wearing our ship T shirts and began exploring the area. Our shirts garnered us some attention from the people in attendance giving us the perfect opportunity to talk with folks about KAG and of course Star Trek. The cadets and Mallory enjoyed burying themselves in and playing in the corn pits. While my personal favorite was the relaxing train ride around the property.
Joshua Jb and John took the lead and led us through the corn maze. (We did get turned around a bit) but at last emerged unharmed. Next we made the long walk out to the pumpkin patch where we collected 11 pumpkins and then had the fun of deciding out how to walk them to the vehicles. All in all it was a great day with good weather.
Next we gathered to celebrate ql'lop.
The crew surprised me with a cake and sang happy birthday. Again I appreciate the birthday celebration it really surprised me.
For dinner we had Jumbalaya, Facehugger, Gagh, two kinds of fowl, Mac and cheese, chicken breast, and crab legs. Mary and Kevin also provided bloodwine for both adults and cadets. It was a great time and we are already planning our next adventure.