About three weeks before Dragon Con, Lt. Cmdr. Ktarg casually mentioned to IXL Brigadier Keela, Quadrant CO, that he would like to get in shape before the convention. Keeping in mind that the consideration for Dark Moon Fleet awards were approaching, Keela decided that it would be a win-win to get Warriors active and help Ktarg with his wish by issuing a Mini Step Challenge.
Earlier in the year the Dark Star Quadrant had won the largest number of steps in the Fleet Challenge so Keela felt sure she could get a good response for this one. The only kicker was that it would be limited to two Champions per ship, with the two being paired as evenly across the board with other ships as possible to make the challenge more interesting.
The challenge started at midnight on the 15th of August and ran to midnight on the 29th, exactly 14 days.
Eleven ships participated. But not all ships had Champions from their ship. Some crew from other ships agreed to "transfer" briefly to serve as Champions for their fellow ships. Qapla' to these Warriors for their warrior hearts and to their COs for allowing this to happen. Many warriors stepped against great odds and even injury, showing their Klingon hearts to beat strongly as well. Keela wrote:
**The Heart stands for so many things! The kindness of certain warriors who transferred "off" their ship to help other ships, the warriors who pushed through their pain to make the steps even though they could only do so much, the warriors who stepped with all their heart and gave us some amazing numbers and lastly just the whole attitude of being a Champion that our quadrant seems to have with what we are tasked with. **
Because of this great show of teamwork, camaraderie and the spirit of cooperation during the competition, Keela petitioned Captain Jorn, CO of the Phoenix Rising Quadrant, to create a coin just for this challenge. It had the Dark Star Quadrant "star" with a heart in its center. Twenty-four such coins were made and mailed to Keela. Thank you, Jorn, for your continued service to KAG in providing leadership and great swag. Speaking of which the awesome KAG keychains made by Jorn were also mailed to each Champion for their participation.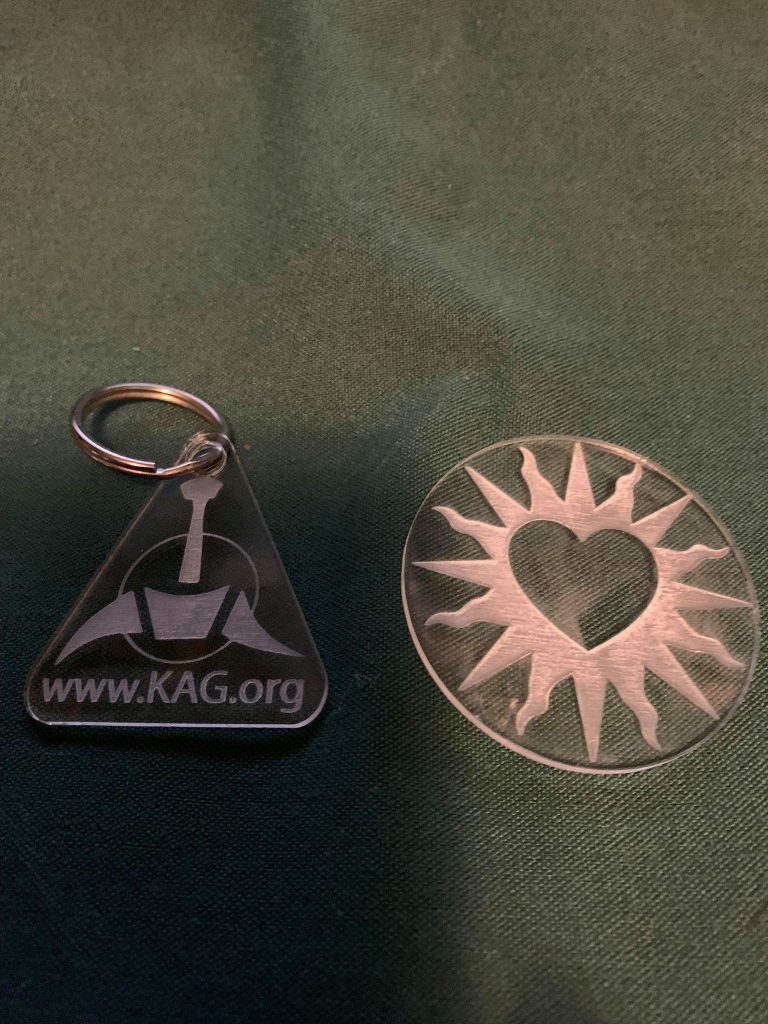 The KPV Krimson Fury won the challenge with 288,419 steps. She was followed by the IKV Stonedagger with 221, 049 steps and the IKV Executioner with 211,37 steps. A combined total of 2,132,862 steps were achieved by the Champions. Qapla'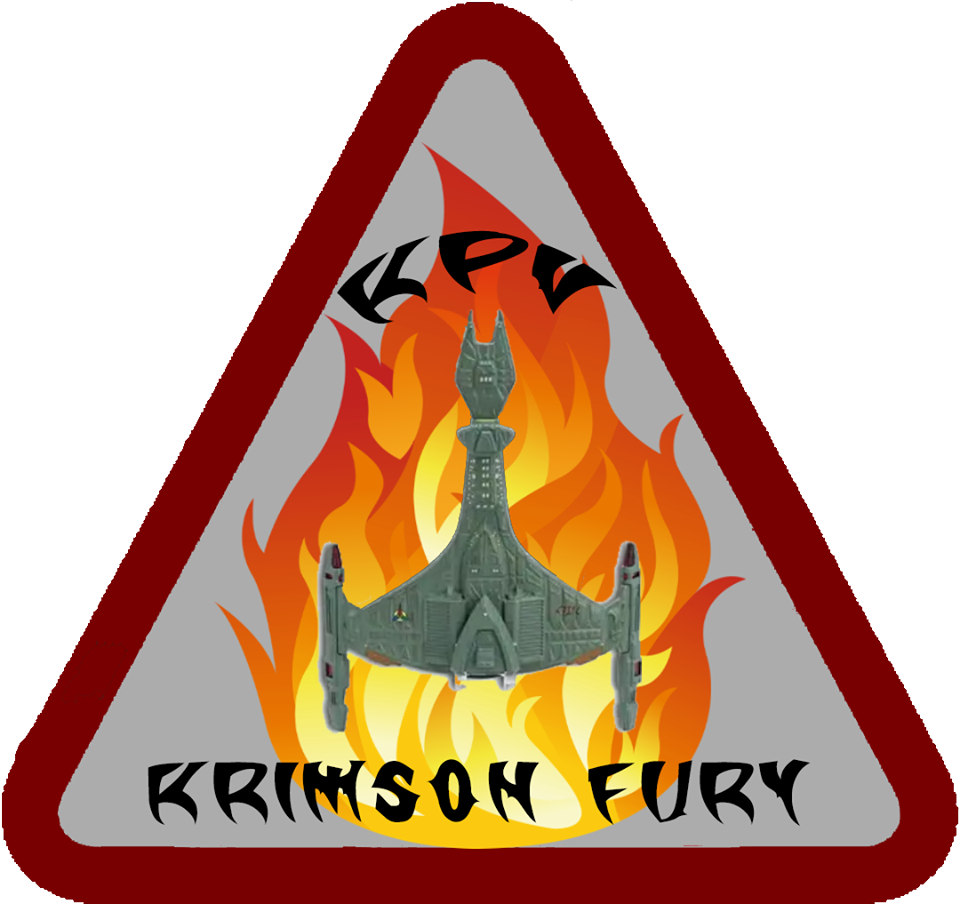 The Champions with the highest steps were Lt. Cmdr. Martok of the IKV Executioner, aka Robert Plante, with 233,670; followed by 2nd Lt. Dronos tai of the KPV Krimson Fury, aka Brian Spruill, with 214, 621; followed by Warrior Abaran of House Elliott of the IKV Stonedagger, aka Doug Norton, with 180,495; followed by Warrior No'ah of the XLV Blood Sword, aka Noah Hollar, with 149,219; followed by IXL Lt. S'Dera vestai (Romulan) of the XLV Hnoiyika, aka Cheralyn Lambeth, with 137,805; followed by Warrior HabaQuQ of House Stafford, aka Jon Stafford (who stepped for the IKV Grand Inquisitor but is currently busy forming his own ship in Wilson, NC), with 122,081; followed by Warrior Zorok of House Verok of the XLV Blood Sword, aka Sam Hollar, with 117,850; followed by IXL Lt. Velke tai-Thoren of the XLV Shadow Fist, aka Matthew Holdren, with 115,509.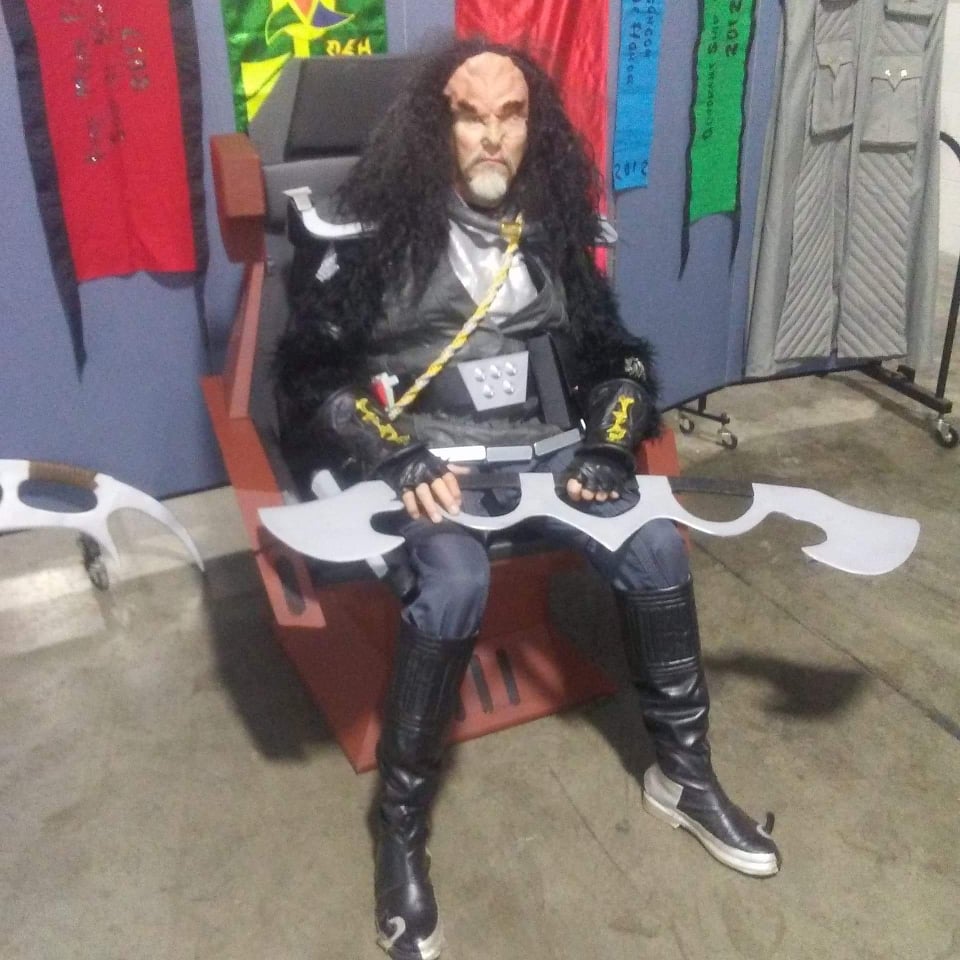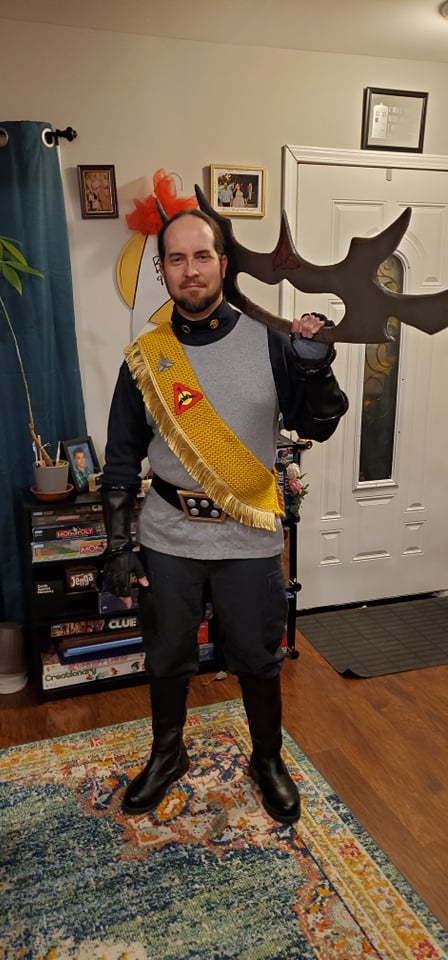 Qapla' and thanks to all the participants in the Mini Step Challenge and keep up the good work because next year the Fleet Step Challenge returns!
IXL Brigadier Keela zantai-Septaric, CO Dark Star Quadrant