Long After Event Report: The Force Awakens Premiere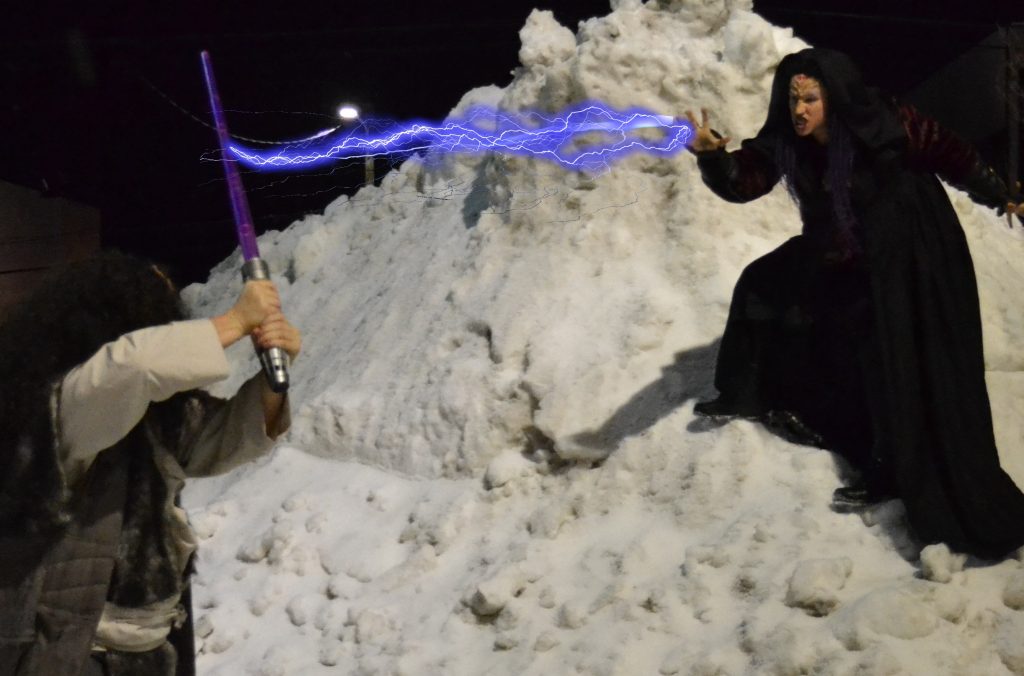 On December 17th, 2015, the forces of Star Trek's greatest rival rallied once more. Star Wars: The Force Awakens burst into theatres where it was met by the forces of the Crimson Dawn. However, they were not there to destroy Star Wars, but to bring it into the service of the Klingon Empire.
Jedi Master Maj'vIq and Darth tlharnoQ arrived at Timmins Cinema 6 and quickly grabbed the attention of the humans present. The mash up costumes were inspired by Captain Sulu himself, George Takei – Broker of Star Peace.
However, in spite of their shared goals, you can't put Jedi and Sith in the same place and expect things to go peacefully.
BUT…     then it was time for the movie, so the battle was put on hold.
The 21st century human idea of 3D entertainment isn't exactly a holodeck, but it sufficed for the purpose of our viewing.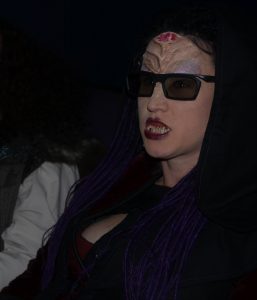 Following the film, we encountered the forces of that other Empire, but before we could engage them, the local humans insisted we all post for a photo.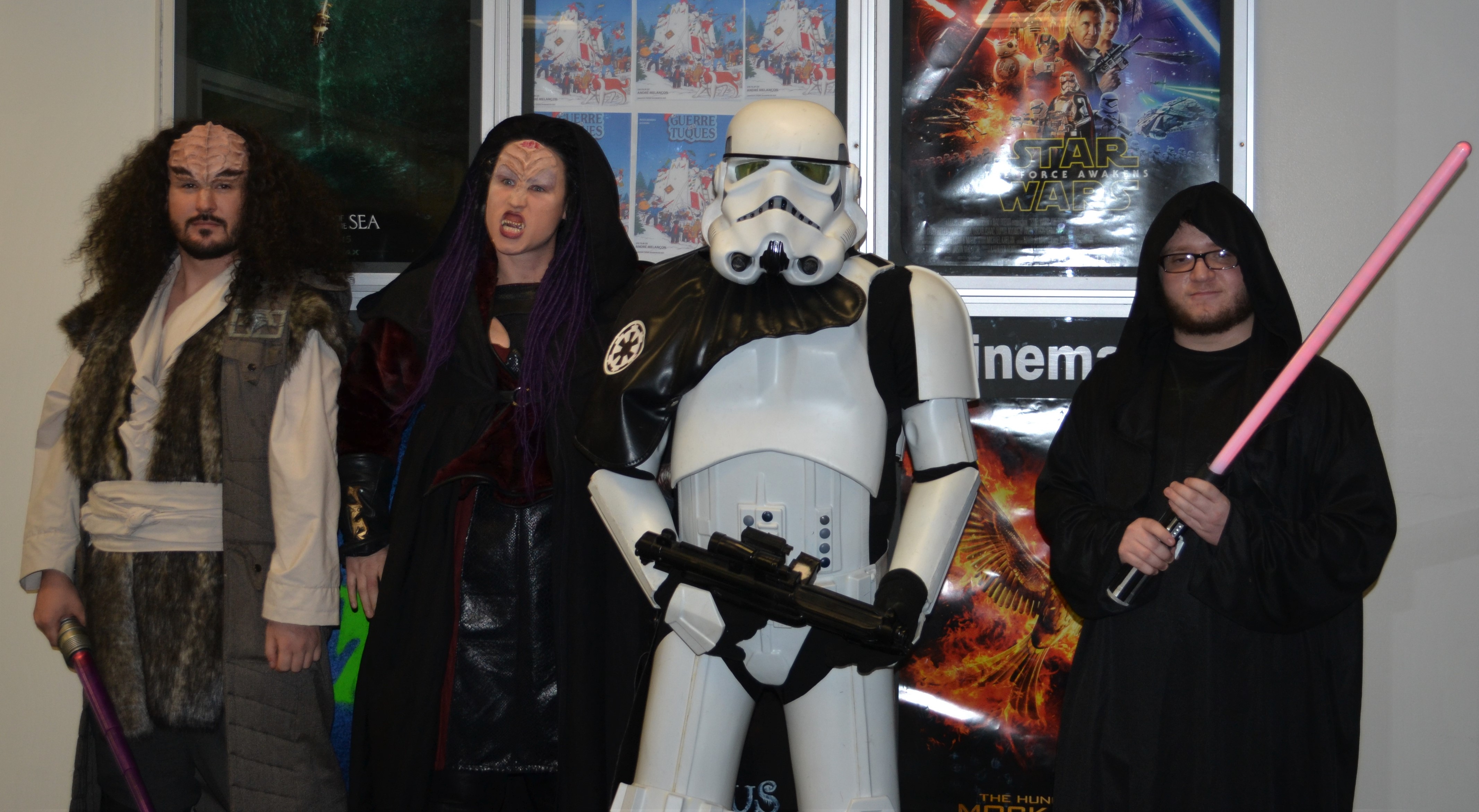 With the formalities complete and the movie watched, the battle continued. This time, with reinforcements for Darth tlharnoQ.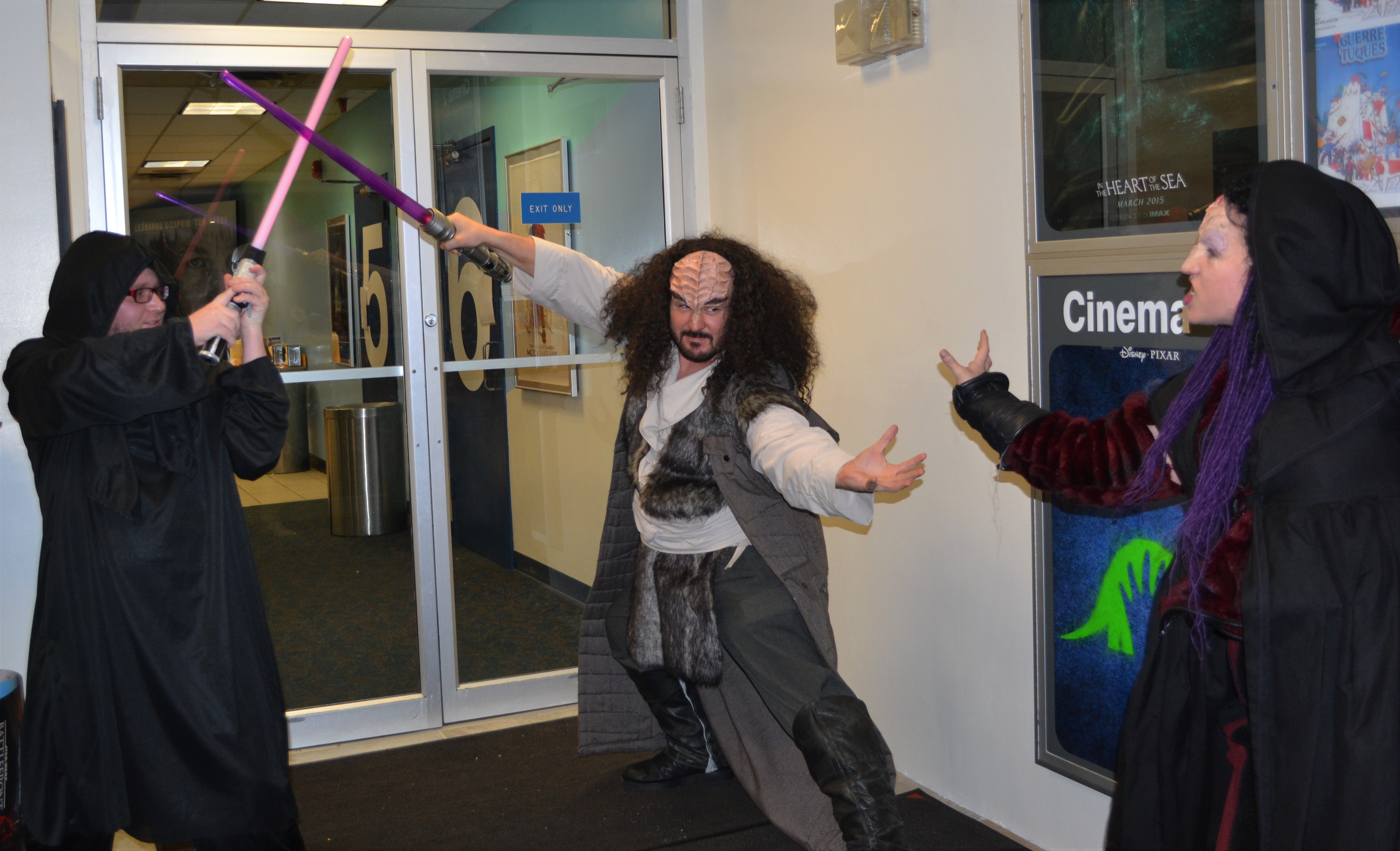 O'C'Tav made an appearance on scene, but did not come armed and Maj'Viq had to protect him from the dark forces.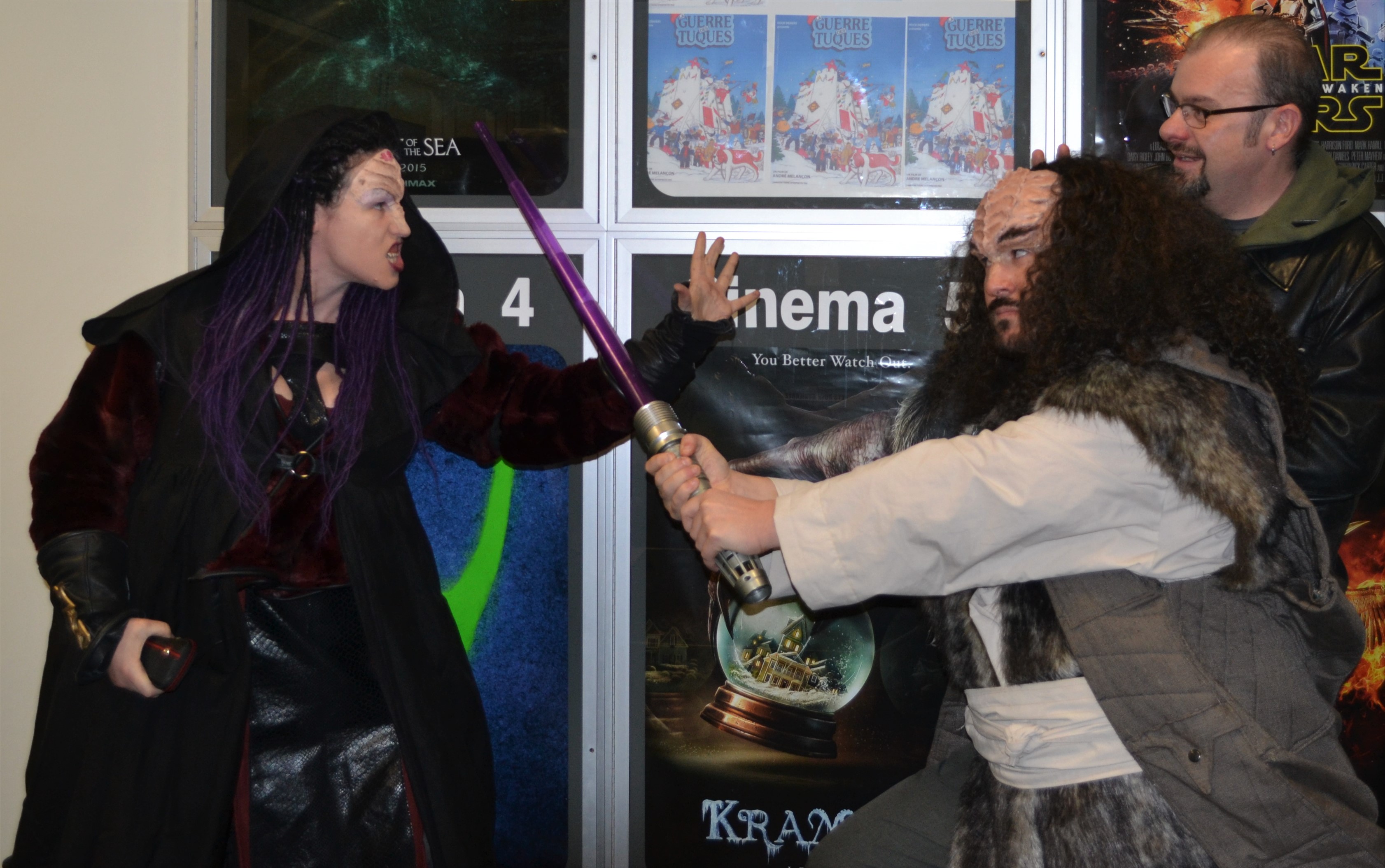 With the forces of the other Empire repelled, the Klingon Jedi vs Klingon Sith battle continued.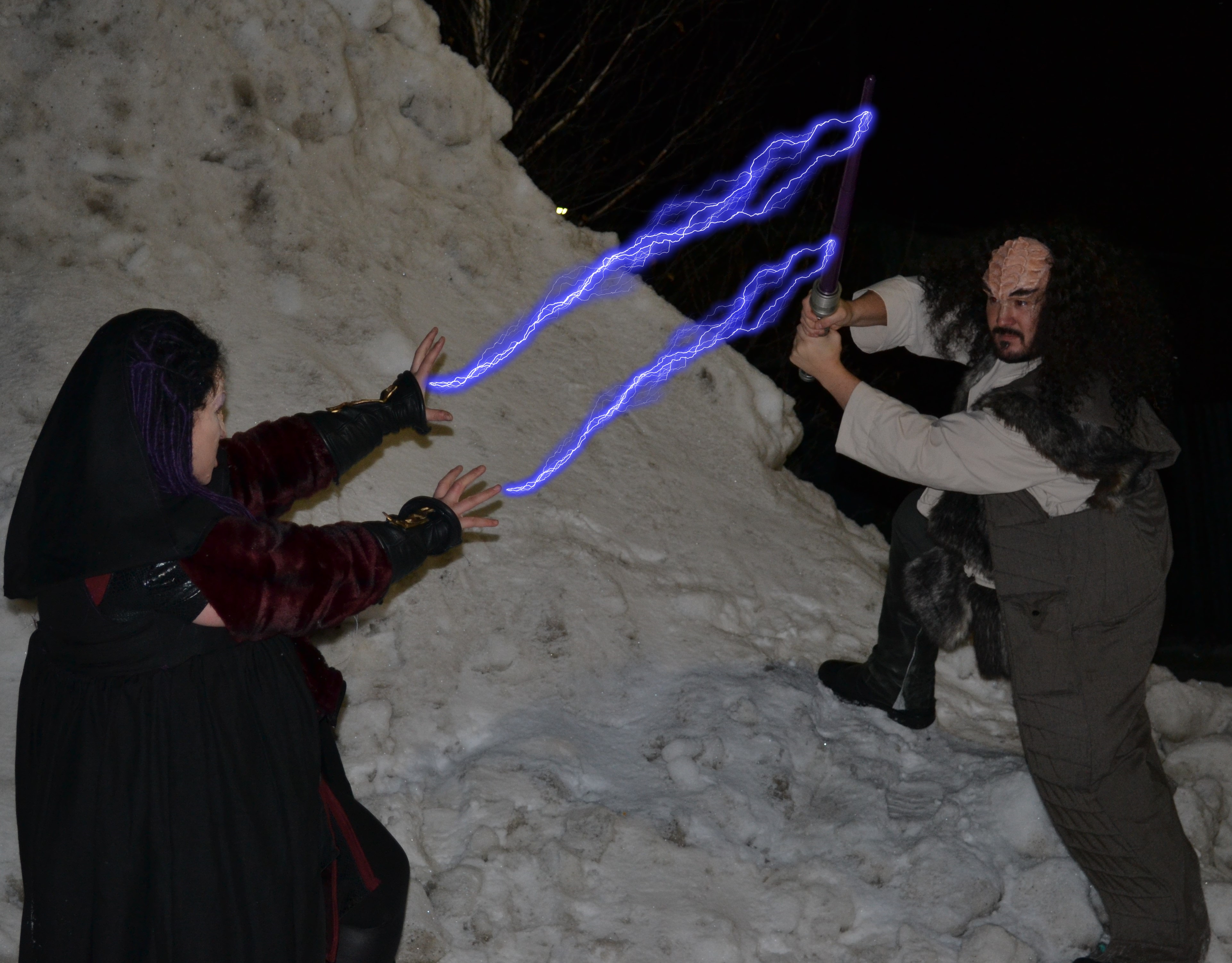 The 2 great warriors fought to a stand still. No single victor was determined, so they shall meet again the next time Star Wars launches a movie.
tlharnoQ was soon contacted by a reporter from the Timmins Daily Press. Maj'vIq was unavailable, but tlharnoQ was able to track down the Storm Trooper who had joined the fray to come in for a photo opportunity and interview.
http://www.timminspress.com/2015/12/20/sci-fi-fans-out-in-full-force
Attending in uniform were:
tlharnoQ
Maj'vIq
…and we were joined by O'C'Tav in civilian attire.
With the multitude of Star Wars movies on the horizon, mash ups like this present an excellent opportunity to engage the sci fi community and grab attention for KAG where it might not immediately be expected.
Lieutenant Maj'vIq tai-Mk'naj
Executive Officer
IKV Crimson Dawn