King Richard's Faire 2021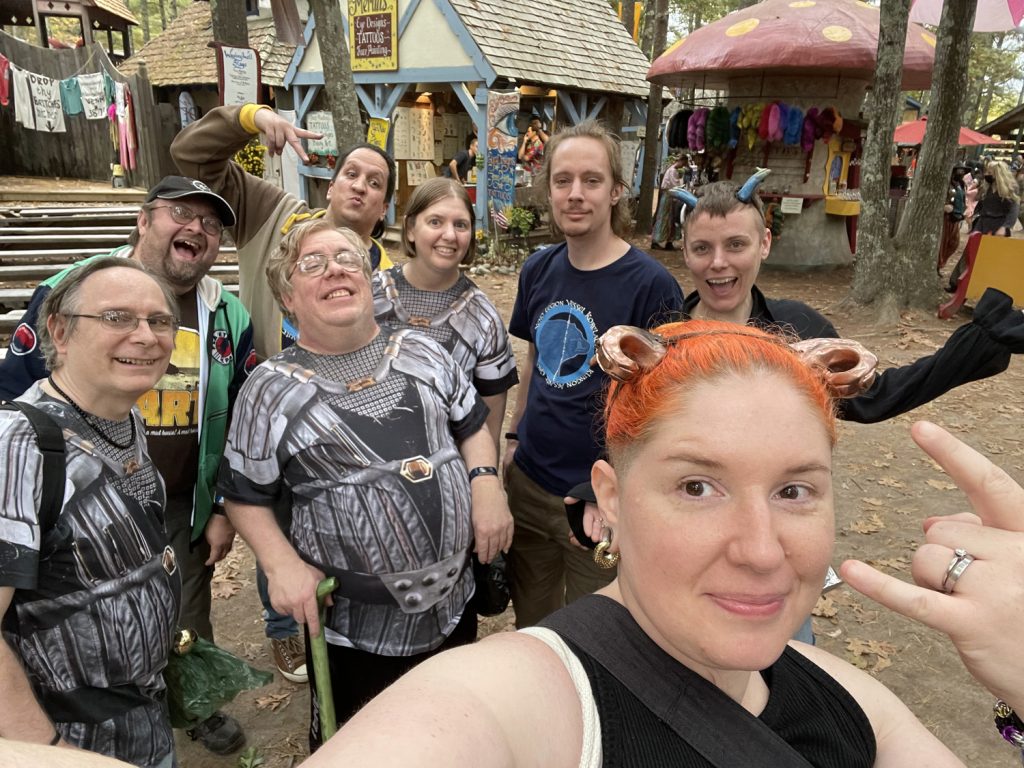 On October 16, 2021, members of the IKV Lone Wolf, IKV Shadow's Edge, and XLV Korelath gathered to attend King Richard's Faire in Carver, Massachusetts. It was a glorious fall day in Wild Frontier Quadrant, and the theme of the Faire was "Time Traveler's Weekend". We observed many travelers (and whatever "variants" are) from distant times and lands, including many from a galaxy far, far away. A Federation presence was also there, presumably to prevent our intervention with the timeline.
Nevertheless, a great time—and a very full day—was enjoyed by the warriors who attended. Though we are significantly less flush with gold-pressed latinum, we are already saving for next year's revels.
(Though not pictured below, Denji Arare of the Shadow's Edge was also in attendance.)