Jeannette Halloween Parade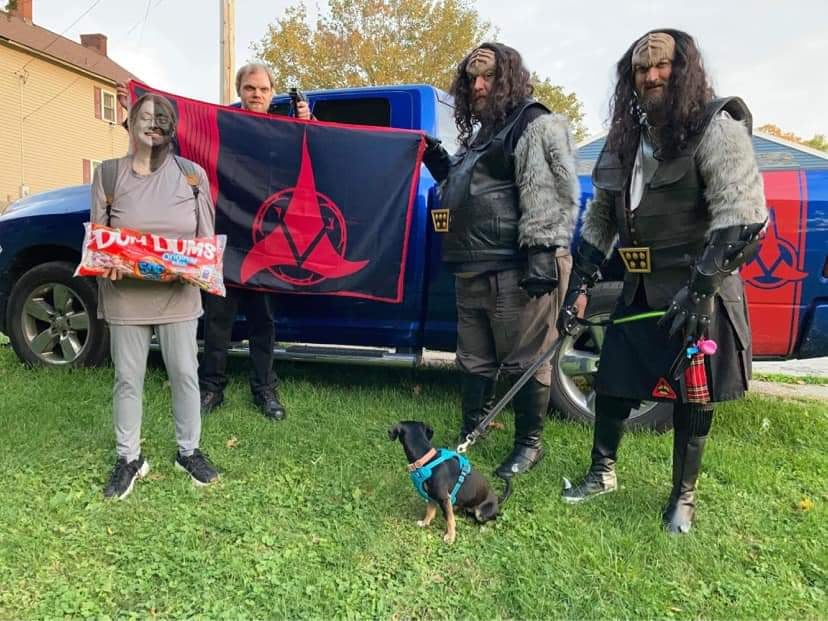 The Crew of the IKV Hegh qIj join the City of Jeannette ,Pa celebrate Halloween and entered their ship in the Parade.
CO Lt. Tin Suvwl tai- and XO Lt. K'Voq tai- Grilka along with Warrior Maria and Warrior Vaebn address Jeannette City Council. In forming the Council that they was the local KAG ship in the area and what KAG represents.
Jeannette City Council in turn examined our ship and attire and deemed acceptable enough to be awarded 2nd place in their costume contest and was given $15.
$15 was later deposited in the Westmoreland County Food Bank.
Event / Report, organized/ written by:Lt K'Voq