From the Game Chancellor's Desk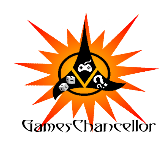 From the Games Chancellor's Desk 2021
Since March of 2020 most our activity has been online. It has not been easy  dealing with the changes that keep happening but we have a history of perseverance.
Some changes have helped us grow. We have had our first and second KAG Kon online. Last October we were able to enjoy the QI'lop with others. This helped us include members and their families that would not be able to travel to another state normally. We have also seen the first "Feast of the Long Night" and not the last!
2021 We are starting to see changes. Some are changes towards the in-person gatherings and some are hybrid with still some being strictly online. The key here is to be safe, and there are things for you, and you can decide what is safe.

Online is still the best way to be inclusive. I personally love to be able to hang out with my friends in Quebec , in Alberta , Germany and Australia. KAG is of course, all over the world.

Look for the annual  online activities coming your way 
I want to thank everyone who has supported our endeavors (
to many to list here)
to keep going and to provide those activities and places for you, our members, to be involved.
To be KAG!
Being Games Chancellor is all about connecting people all over KAG with social activities. Helping them get their ideas off the ground. There is also two lists that can help you get connected 
" Any game played by a Klingon, Is a Klingon game."
~ Games Chancellor chISwI' of House  lungqIj