KAG Annual Food and Toy Drive
The Klingon Assault Group is once again hosting a Holiday Food and Toy Drive. This global event sees members from all areas of the club collecting food and toys to donate to local, national, and international organizations throughout the months of November and December 2021. 
Last year we were challenged by Starfleet, and we ended up winning by donating 3179 lbs. of food to Starfleet's 1531 lbs. This year we will once again be competing against Starfleet to collect the most food, but we are also adding toys to the mix as well. Each category will be totaled separately, which gives us two chances to defeat them! 
May the Empire be victorious once again while helping everyone to follow rule 1: Have Fun!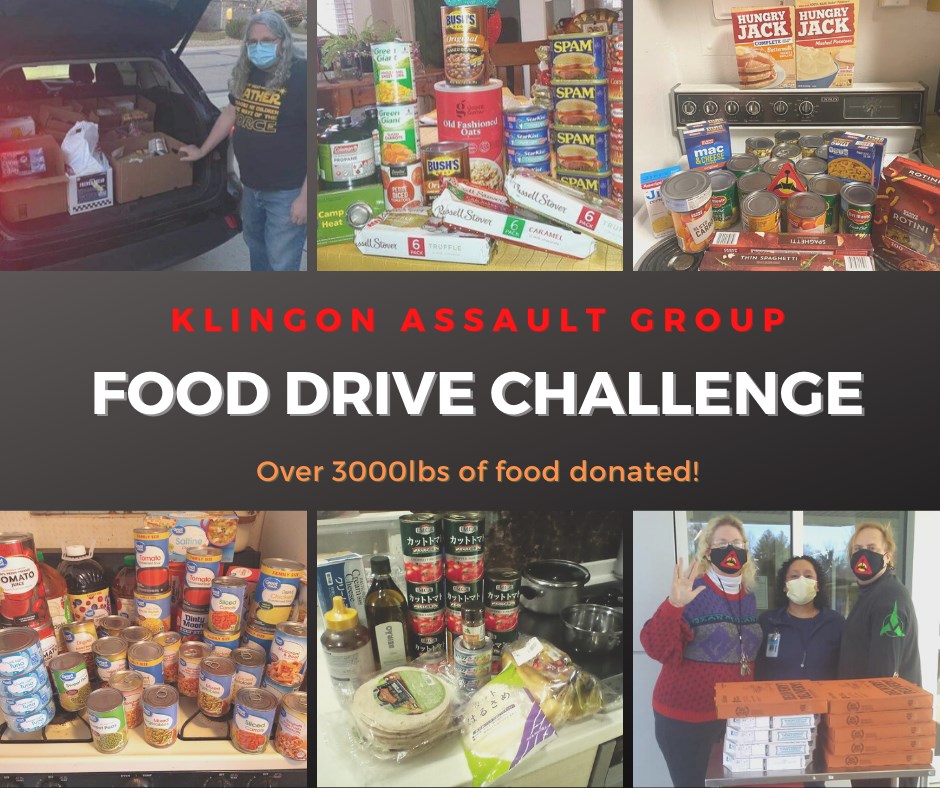 Participation is easy and open to members, their families, friends, and anyone else they can "convince" to give in the name of the Empire!
All participating members will receive a Federation Kill Stripe for each category we win in. If we have a double victory, two Kill Stripes will be issued!
This page will be updated with donation amounts as the event progresses. 
If you donate to a local food bank, school, Toys-for-Tots, or other non-profit organization, use this form to report your giving to the High Council. 
You can also give money directly to the KAG collection. This collection will be used to purchase donations of food and toys.