AER: MarsCon Reconnaissance Away Mission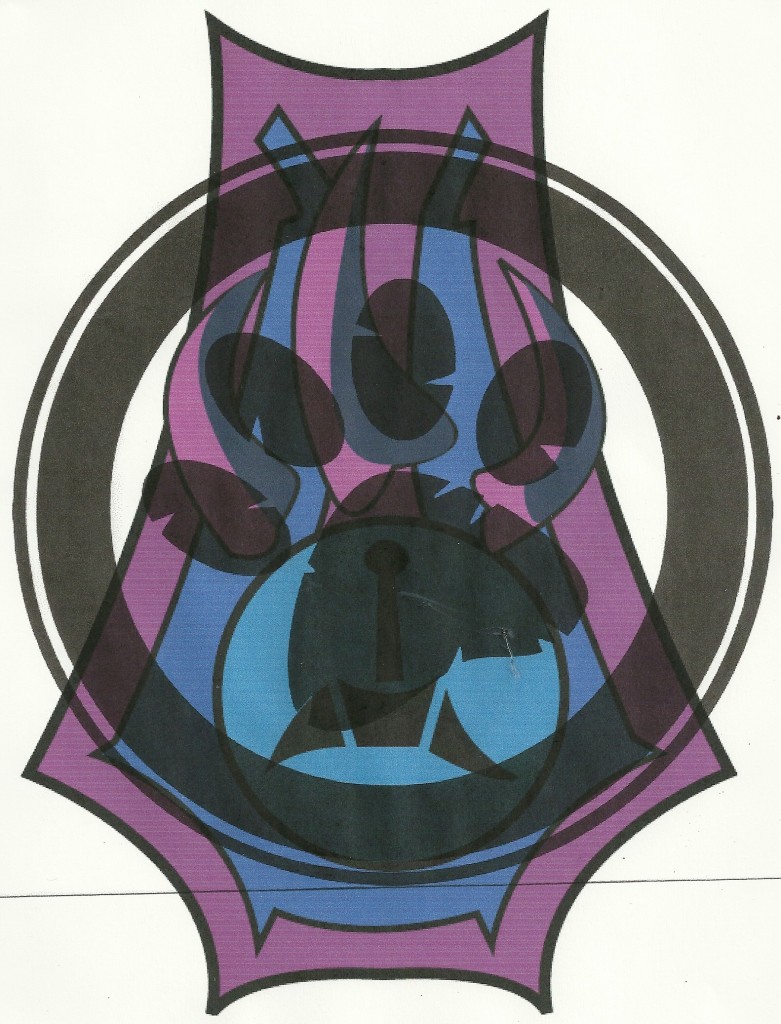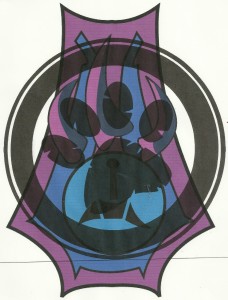 The Ha'DIbaH lulIgh ghom away cadre departed home base in Baraboo, Wisconsin for the site of MarsCon 2015 in Bloomington, Minnesota at approximately 0600 Hours on Saturday, 7 March, 2015. After exploring a heretofore un-accessed alternate route in the earliest part of the journey, the crew, consisting of XO Skele (Eilene Sullivan – the CO's parmaquay), CO marSal (Bob Poole), and two quadrupedal crewmembers, found ourselves on the way to our destination via the most direct route.
Arriving at our temporary quarters (Motel 6 on Cedar Ave. S.) at approximately 0957 Hours we secured our lodgings, established our camp, and assigned the two quadrupeds as camp security, then departed these quarters for the Convention site, proper. An eight minute shuttle ride later we found ourselves in search of a docking port that was at least somewhat accessible to the main facility. After docking, it was necessary to proceed on foot for another eight minutes to Con registration.
Upon signing in to the facility, and receiving our duty assignments, we proceeded to reconnoiter and surveill the operations area. We introduced ourselves to our fellow scouts and surveillance personnel as we went along, and exchange information as to our purpose in KAG and at this training exercise. We made an exploratory traverse of the merchandise exchange area, observed activity in the primary entertainment chamber, acquired available intelligence data along the way, and located the rest and recreation center (Con Suite on the 5th floor). We became acquainted with the Ferengi operating the Rest and Recreation (and Refreshment) Center, and remarked about the adequacy, and skill of her performance of her duties. We continued to surveill the entire area, and all activities occurring.
Unfortunately, due to rushed departure from our temporary quarters, our holo-imaging device was not with us to aid in intelligence gathering on this reconnaisance. Therefore, we found ourselves restricted to whatever hard copy data we were able to acquire, as well as the verbal information exchanges throughout the day.
We managed to spend a good deal of time with some previous acquaintances from other Klingon vessels and units, as well as meeting some new acquaintances. We spent a good deal of time exchanging intelligence data with Komonda, of House Kukura, and some of her source individuals. We were able to view a good many displays of data and intelligence, as well. Also, unfortunately, our duty schedules did not permit us to spend an overly long time on this reconnaissance exercise. Approximately 2220 Hours we terminated our surveillance and returned to our temporary quarters, where we retired for the night.
We sought out our morning meal at a local Denny's Eating establishment not far from temporary quarters on Sunday morning, March 8. As March 8 is the anniversary of the birth of XO Skele, the CO paid for breakfast, as a gesture of respect and admiration. We departed temporary quarters at approximately 1020 hours, Sunday returning to home-base in Baraboo, Wisconsin. Our shuttle arrived back at home-base approximately 1430 hours, Sunday. After a brief review of the reconnaissance exercise, it was determined that the exercise had been a success. All personnel were permitted to stand down, and take well deserved rest.