This course is an introduction to the culture and language of the Klingon People.
We will be using use information from the Star Trek Transmissions* and the audio recordings Conversational Klingon and Power Klingon, along with other sources, to explore their ideology, history, social structure, language, and m,ore.
By the end of this course you should have an elementary understanding of the Klingon people along with knowledge of a number of important Klingon language words and phrases.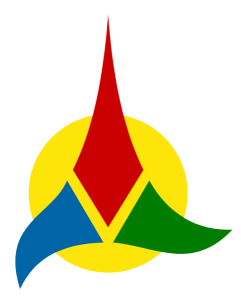 In this course, tlhIngan Hol words are written in bold, while translations of those Klingon language words are written in italics. Incorrect spellings, translations, and pronunciations will be marked with a strike-through.
Note: This course is taught semi-in-character. In order to maintain a fun in-character experience, while also explaining why Klingons need to be taught about Klingons, this course assumes the following conceits:
About Instructor
Login
Accessing this game requires a login. Please enter your credentials below!