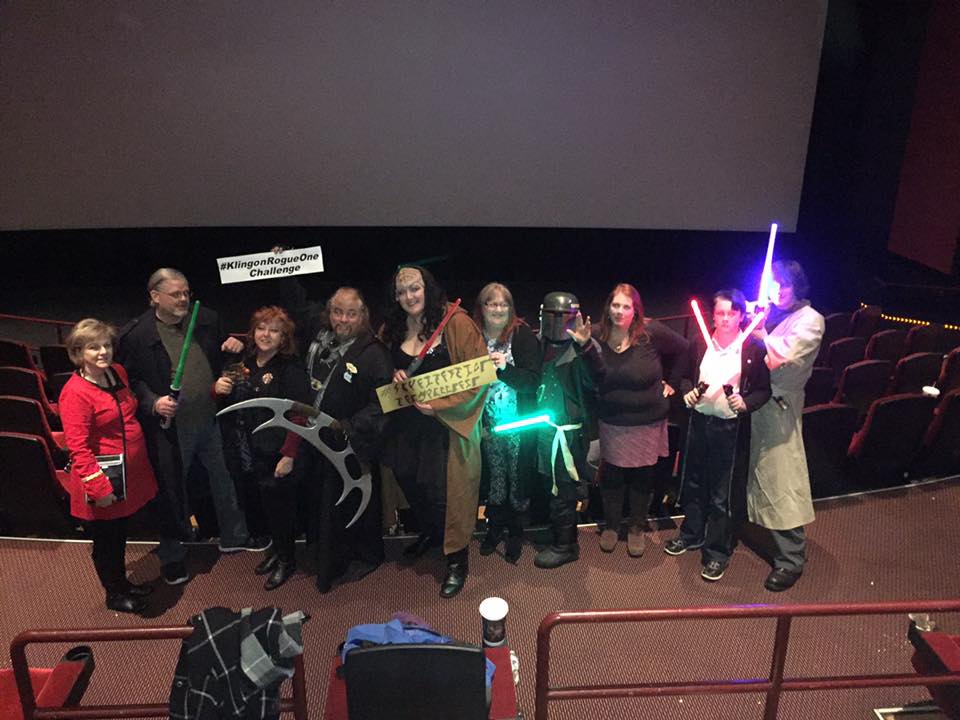 Official report away mission: Klingon Rogue one Challenge!
It was a great time had by the party. Encountered many Klingon-oid life forms in the theater. we saw none of the "plastic pals that are fun to be with" A.K.A. Storm troopers. We the braved the 1 degree temperature and walked to the mid day meal destination, Hu Hut.
There were promising data the there would be GAGH at this establishment but alas it was just a verity of eathers' noodles. (Sad Llama face) Also curious they called it a Mongolian BBQ, I call this false advertising. I saw no Mongolians being BBQ'd. All in all it was a Glorious time! Qapla'
Recommendations for the following house Members: Lorelei (dor'Zha) for seat saving for the entire group, sign making in three languages and bring her entire fam-dam-liy to the show. Rick Chatwell for being official shuttle pilot during the inclement weather conditions!
Major Dnoup vestai Vampyr
Acting XO
IKV Mystic Vampyr
House Vampyr.