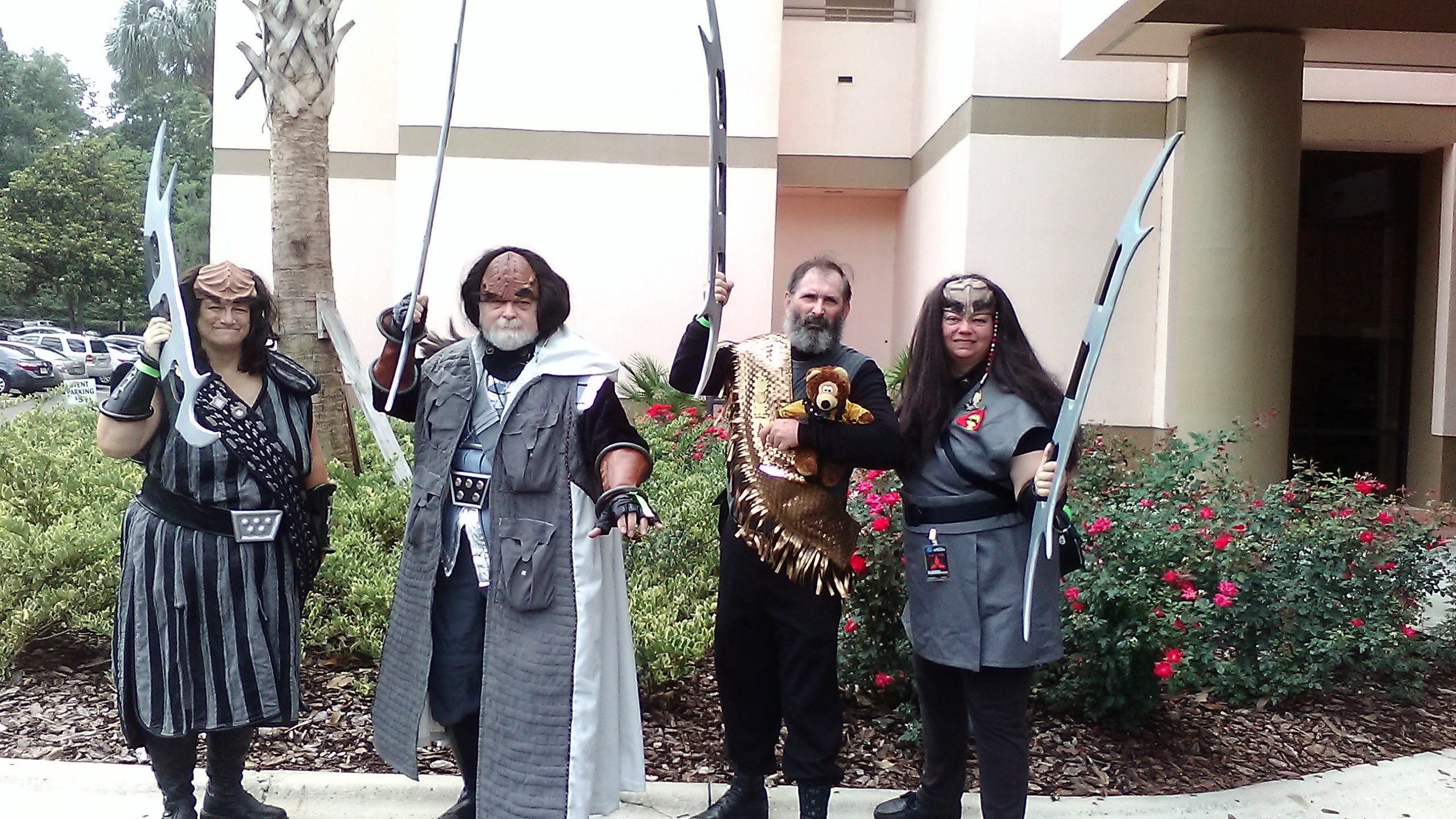 Three warriors from IKV QI'lIn bortaS (K'Lynn's Revenge), representing Phoenix Rising Quadrant, boarded shuttles to Ocala ComicCon 2017, held at the Ocala Hilton in Florida.
On SD 1706.10, Lieutenant Komag tai-Komag (the CO), Lieutenant jg 'atlhetbur tai-K'Onor (the XO), and 2nd Lieutenant blQ'a tai-Cook (the Medical Officer) were joined by Quadrant XO Jorn vestai-VamPyr in a search for potential recruits and to promote the interests of KAG.
In spite of humid conditions at the con site, a few promising contacts were made, including a potential quartermaster source. Several photos were also taken of KAG's visiting warriors, who carried their betleHmey with pride.
majQa' Komag Sogh, 'atlhetbur SoghHom, and bIQ'a SoghHom for upholding the honor of KAG and the Empire.