AER – Mission: Ronald McDonald House Luncheon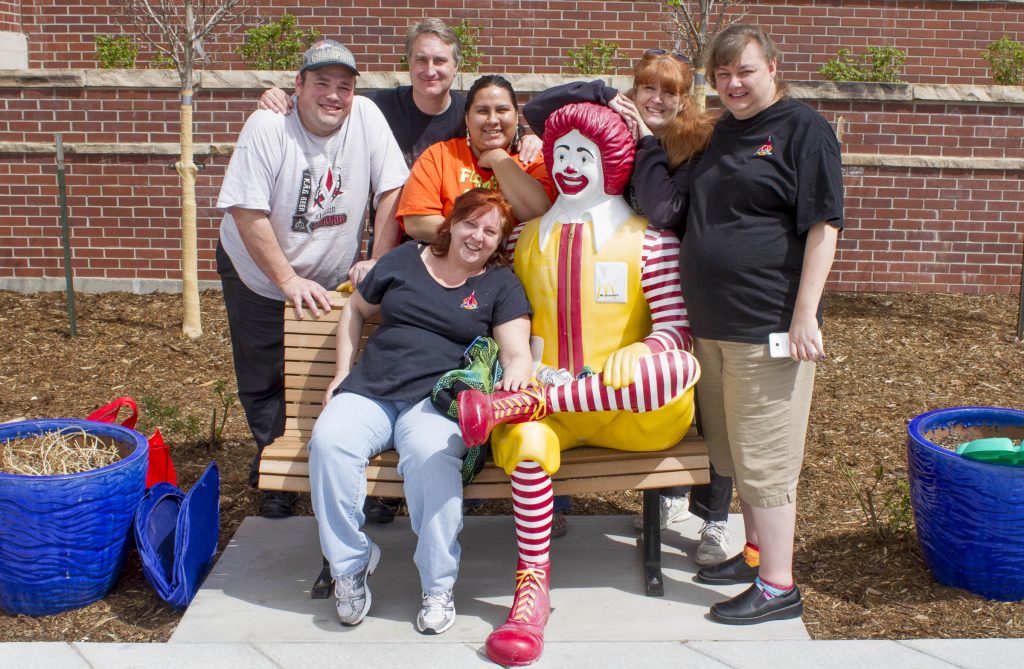 AER – Mission:  Ronald McDonald House Luncheon
On April 10, 2016, the IKS belDuj gathered some of its crew along with other crew members from other ships within House VamPyr to serve lunch to the families staying at the local Ronald McDonald House (RMH) in Denver, Colorado.
After a few weeks of planning and collecting donations from our members to assist in purchasing food, myself and my Lieutenant Commander, Vaj mIp (Linda Hougham) and my 2nd Lieutenant, M'QurQl (Julia McCorkell) set out Saturday morning to purchase all the necessary food items to serve lunch to about 40 residents of the RMH.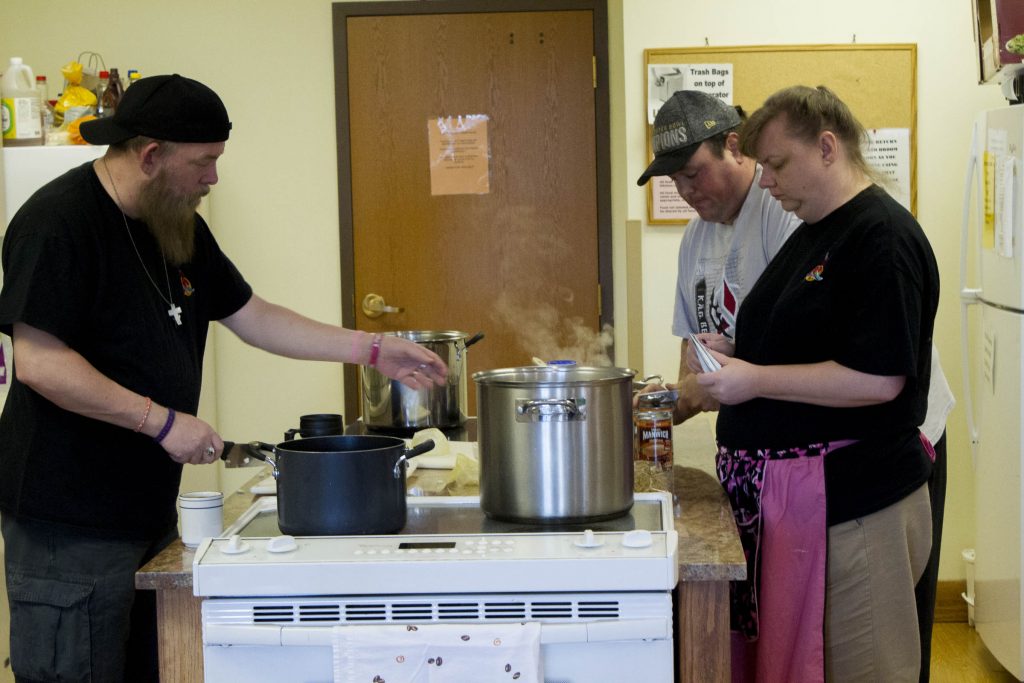 We met with six other volunteers from House VamPyr at 10:00am on Sunday morning where we all worked hard preparing a menu of Ham & Swiss Sliders, Sloppy Joe Sliders, Potato Salad, Bacon Ranch Pasta Salad, Green salad, tator tots and a variety of other veggie and fruit options – and of course a fresh batch of chocolate chip cookies for the kids!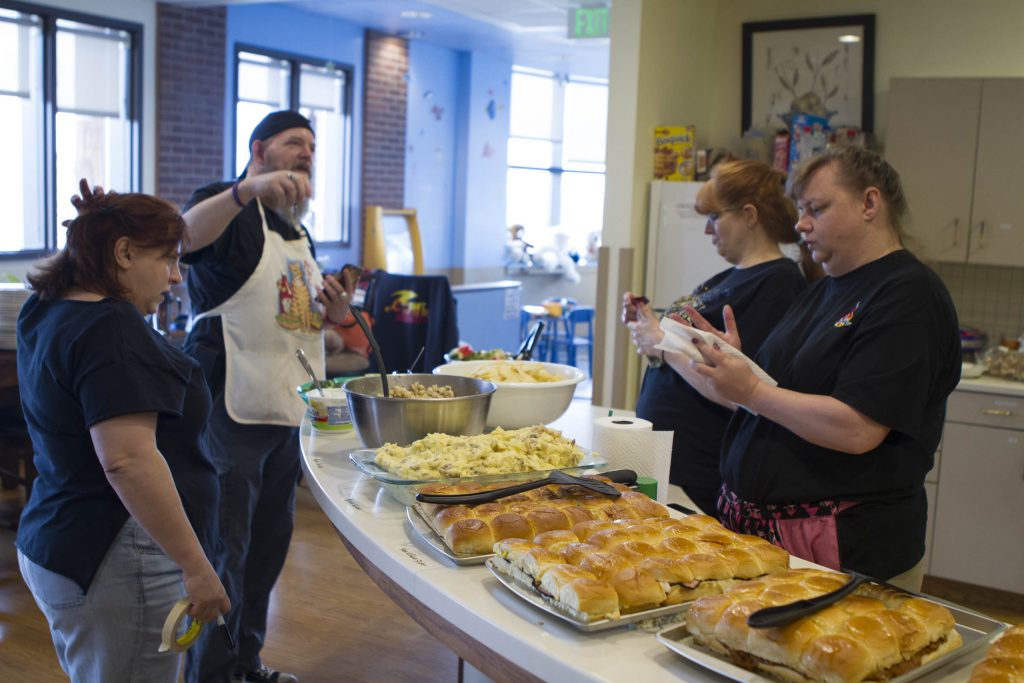 We shared lunch with the families and listened to their stories of why they were there.  Many families travel far from home and spend several weeks or months to get treatment for their seriously ill or injured children – a long time to be away or to divide a family. And, for children facing a serious medical crisis, nothing seems scarier than not having mom and dad close by for love and support. A Ronald McDonald House is that "home-away-from-home" for families so they can stay close by their hospitalized child at little or no cost.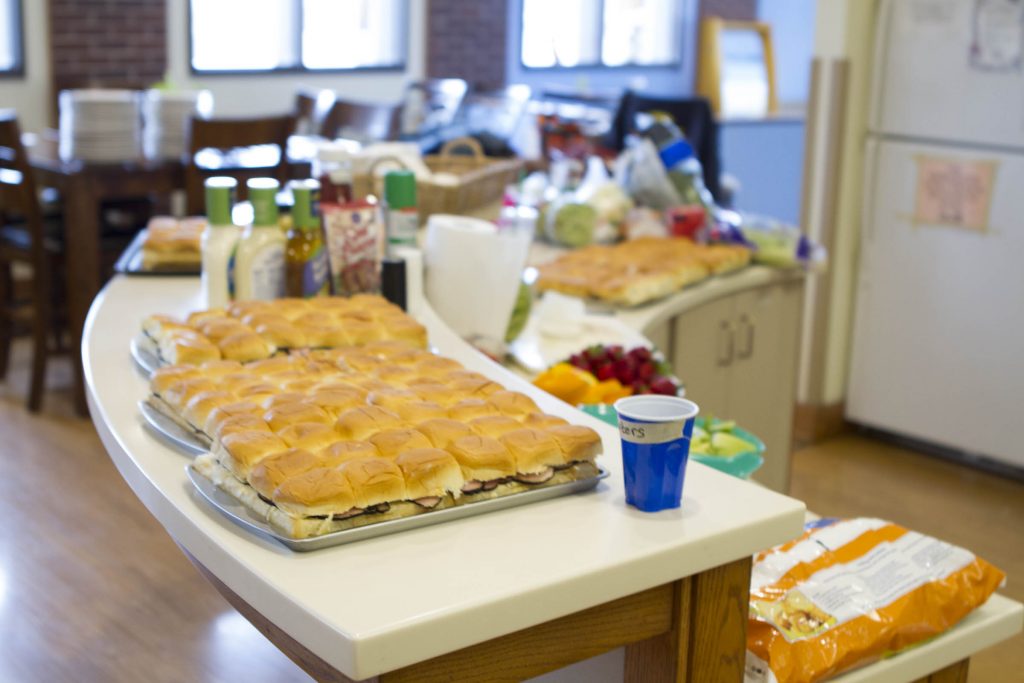 After all were fed and extended their warmest appreciation, the crew cleaned up and passed on any additional goods we had collected or purchased for the house. They are always in need of goods like laundry soap, paper towels, trash bags, and other consumables.  And of course we can't leave without a photo with Ronald McDonald!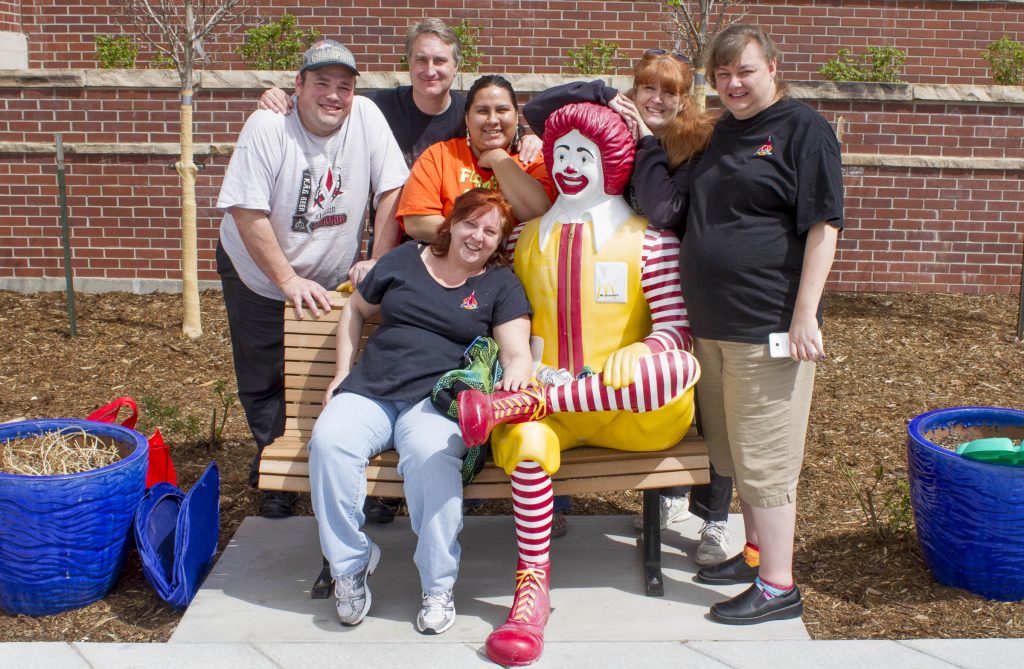 A huge thank you to a fabulous crew of volunteers, Michael Gawell, Izzy and Naomi Fritchey, Tony Bagley, Julia McCorkell, Linda Hougham and Sean Buchanan. Also to the many members who donated money for this glorious day!
Qapla!
Commander Ri'SaH