The crew of the Crimson Dawn stormed the local Wacky Wings for a feast to commemorate the airing of Errand of Mercy, the story of the time the great DaHar Master Kor faced off with Kirk, the Federation Scourge.  While we were assembled to took some time to discuss plans for the upcoming Northern Ontario Expo.The management was excited to have a crew of warriors honour their establishment, and said that in spite of the lack of Warnog, they hoped we'd be back.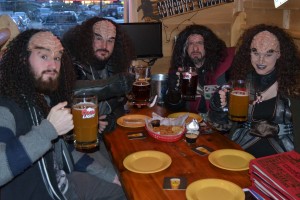 After the feast, we returned to the ship for a ritual tournament/photoshoot.
…and finished of the night with games.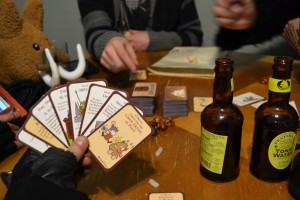 Attending were Maj'vIq, O'C'Tav thlarnoQ, and Ghob'Qan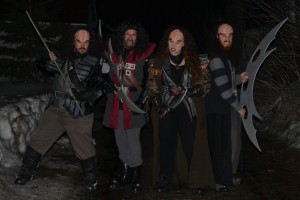 To see the full photo set, visit the Crimson Dawn's Facebook page at Crimson Dawn – Day of Honour.
2nd Lieutenant Maj'vIq tai-Mk'naj
Executive Officer
IKV Crimson Dawn