AER: IKS Mystic VamPyr Bubonicon 2015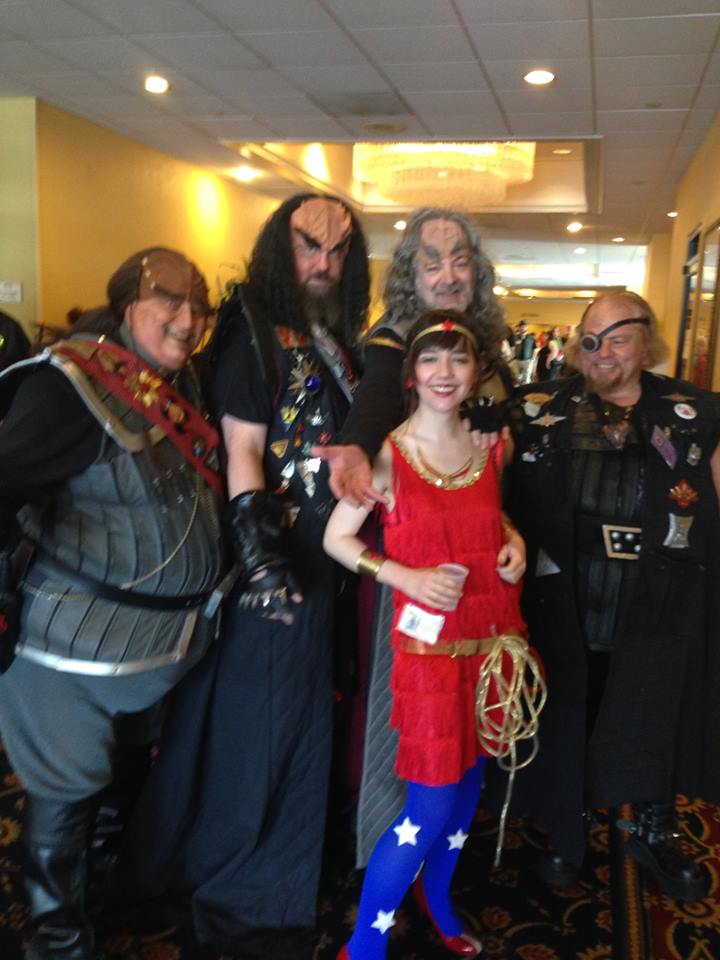 AER: IKS Mystic VamPyr Bubonicon 2015
D'nuop and I traveled in my captains shuttle south to Bubonicon. To a land of enchantment.
Along the way we stopped at a planet that had a K'Bobs, Klingon BBQ and Steak.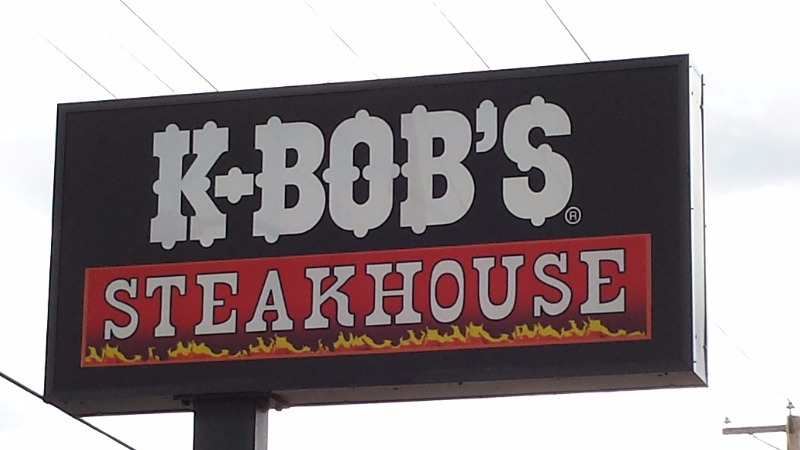 0
The rest of the trip was pretty uneventful except for a large Ion storm close to Bubonicon's home planet..
We arrived checked in and made our way to check out the convention. Bubonicon is a smaller con. These are the cons I like.
You can actually get to see almost everything. I was even able to watch Star Trek Catan being played.
Saturday
Saturday began with a very good breakfast buffet. After breakfast I proceeded to the gaming room and was able to schedule a game of Star Trek Catan.
So between 11-12:30 I got to play this game and was glad I did. I really liked it. I will getting it for play at home..
I then rushed to prepare for Klingon Costuming at 1PM with the Thought Admiral.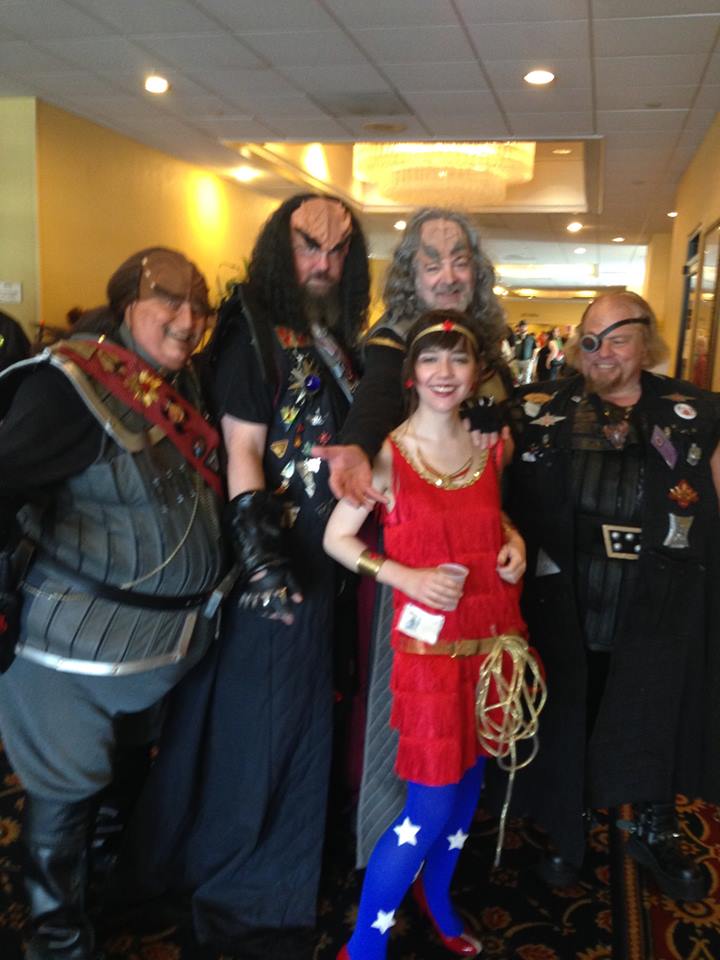 The Thought Admiral and all under his command presented Ideas and hints on how to properly build a Klingon Uniform..
It was a very good panel and afterward we all assembled out at the pool for pictures..
It was there where I was promoted to the rank of Marine Colonel! A great honor.
The rest of the day was spent playing Star Trek Catan, attending the Costume contest and hanging out with members of the KlinFire Fleet.
I made an early night of it as we were returning home the next day..
Sunday
Sunday we started early getting breakfast delivered to our room..
and then prepared for the panel at 10am Why the Klingon Sucks!
As expected it was will attended and was a big hit.
The Thought Admiral once again demonstrated his unique humor, and professionalism..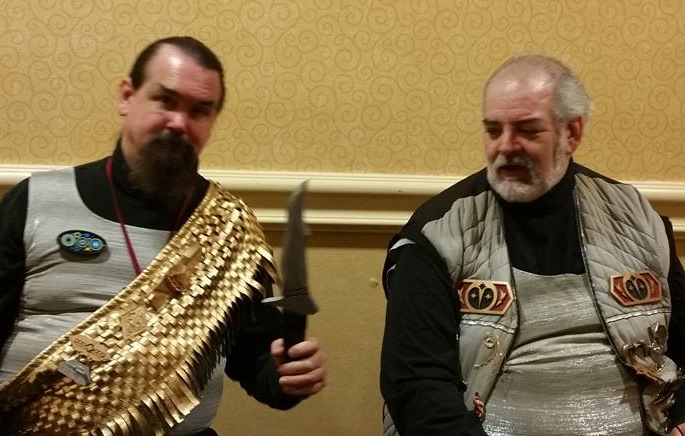 After the Panel, D'nuop and I packed up the Shuttle and headed for our Home World VamPyr.
We looked forward to visiting again sometime in the future.
We also are hopeful to hear from a new ship talked about at Bubonicon.
Battle notches
Vam'Pyr
D'nuoP
K'diyh
K'mar Wer
Qapla'!
M. Col. VamPyr
Lord VamPyr.